On May 23, 2018, the giant panda Meng Meng gave birth to a pair of female cubs in the moonlight delivery house of Panda Base, they are the first twins born in 2018, and also the fourth and fifth cubs of Meng Meng, so we called them Meng Si meaning "Meng Four" and Meng Wu meaning "Meng Five", their official names are now Mei Men"and Lan Meng. Their brothers are the famous giant pandas Meng Da, Meng Er and Meng Lan.
As a pair of twin sisters, Meng Si and Meng Wu have different personalities. Meng Si is very lively and likes to play around; Meng Wu has a quiet personality and likes to sleep in trees. The two sisters perfectly show what is "different loveliness".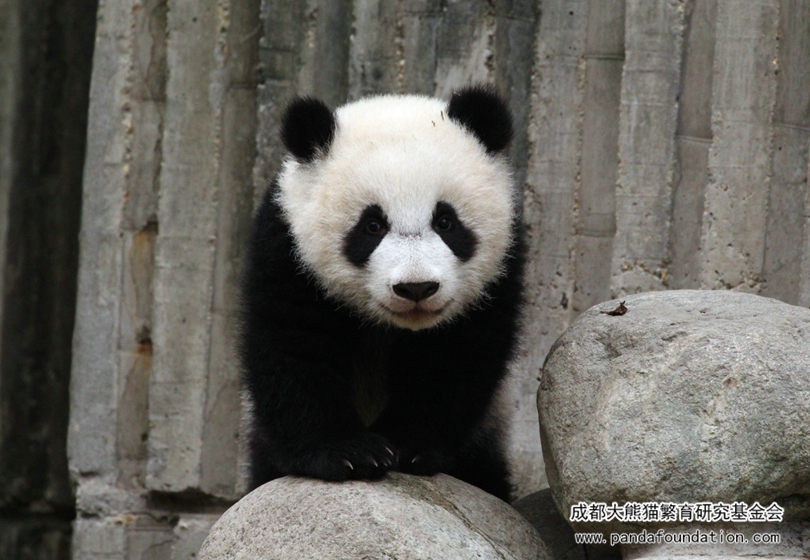 Meng Si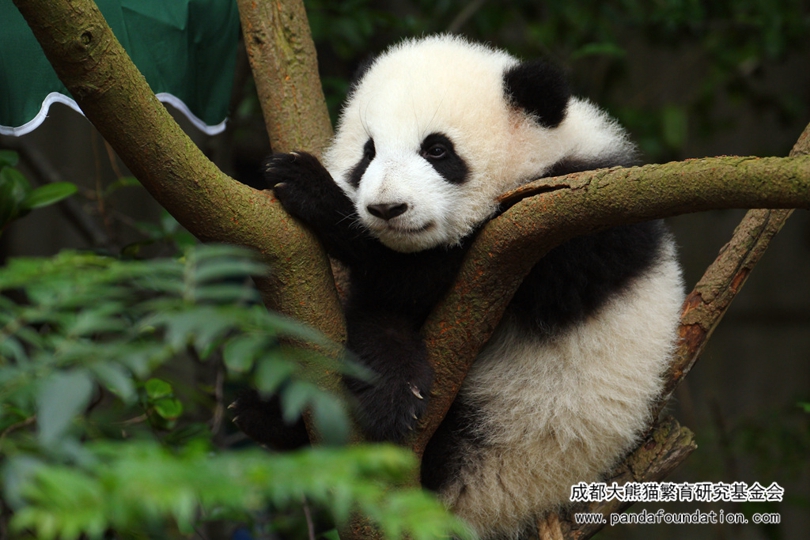 Meng Wu
When Meng Si and Meng Wu once lived together with other partners, Meng Si liked to explore everywhere, and often play with other cubs; however, Meng Wu would chose to climb up on a small tree, then sleep quietly.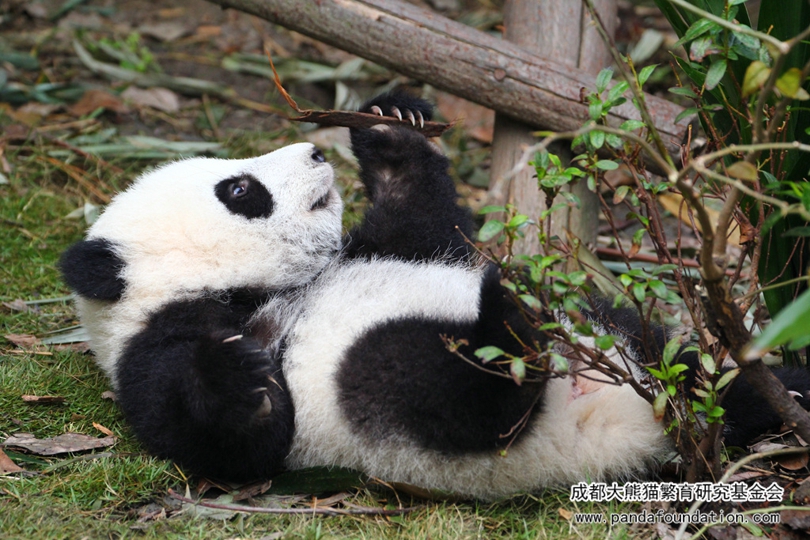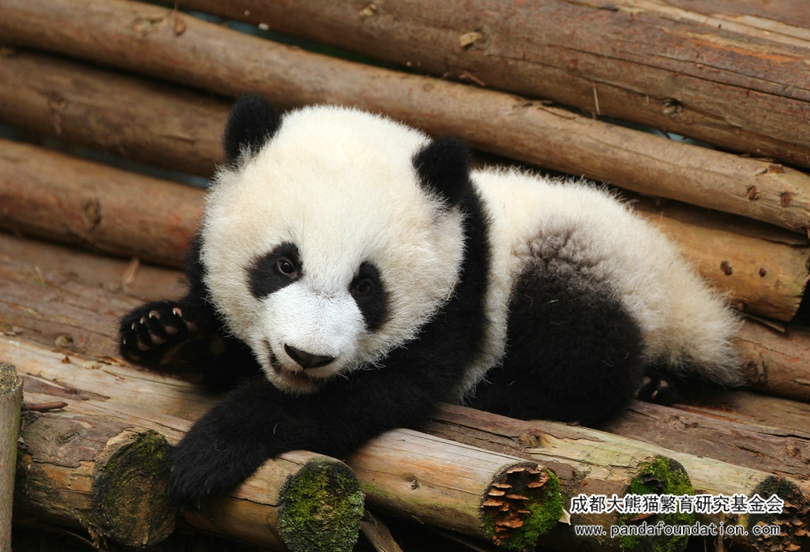 Meng Si is playing.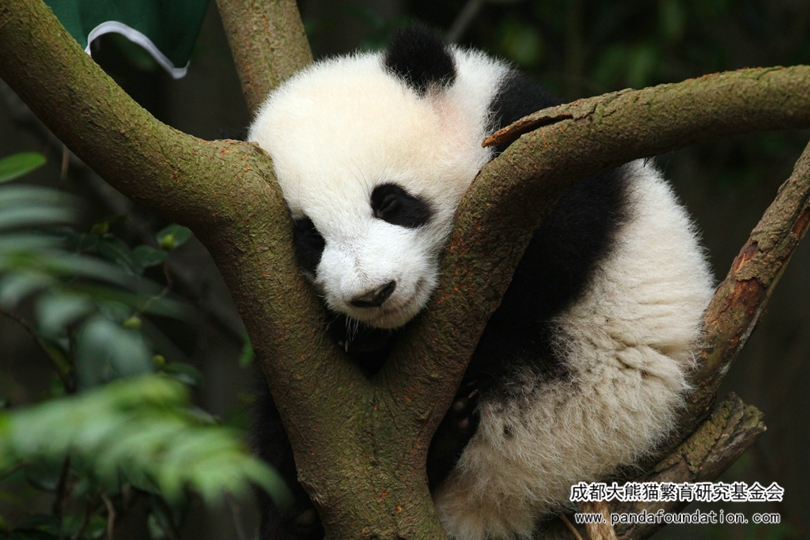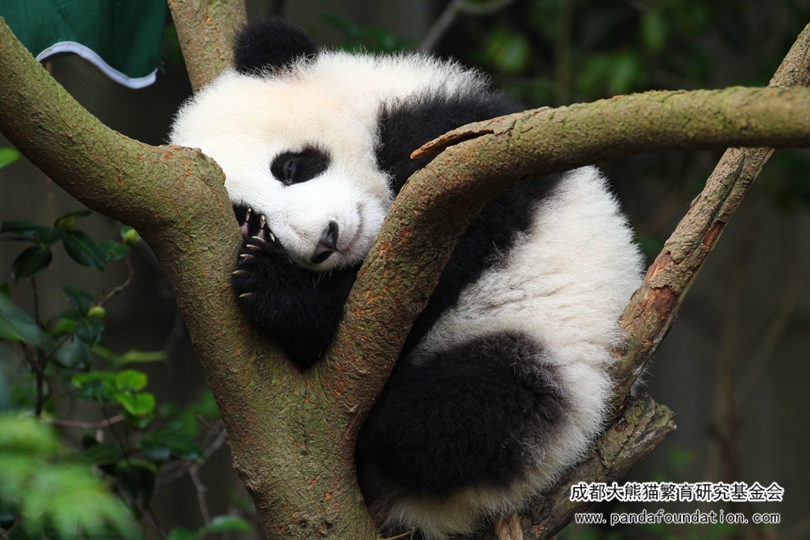 Meng Wu is sleeping.
Then, Meng Si and Meng Wu moved next door to live with their mother Meng Meng, but still one remained lively and one quiet. Meng Si climbed up and down in the playground all day, or stuck to his mother and played.Meng Wu also choose the best place in the playground and slept in a tree all day.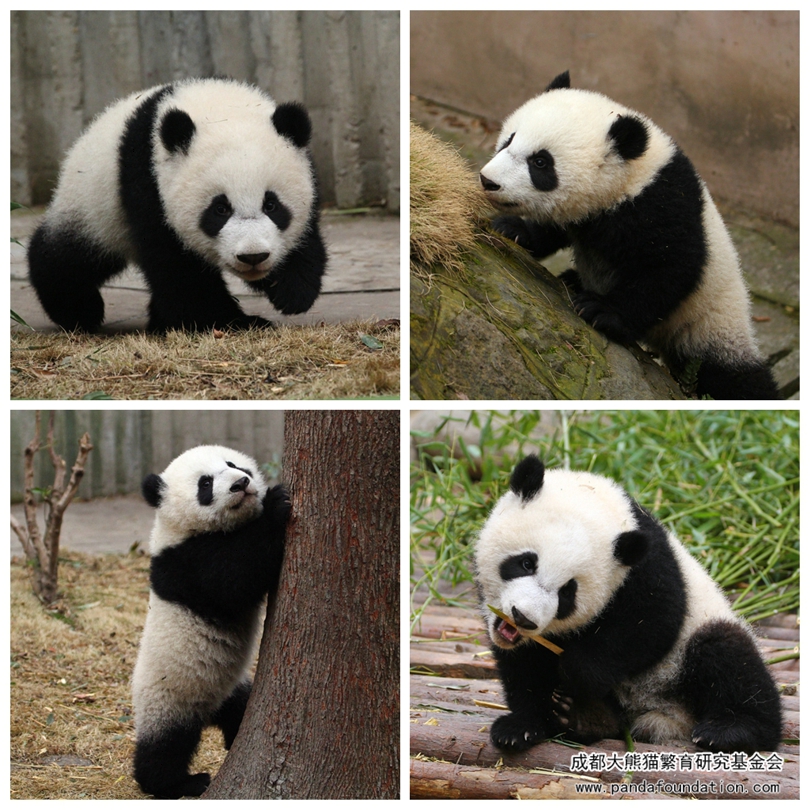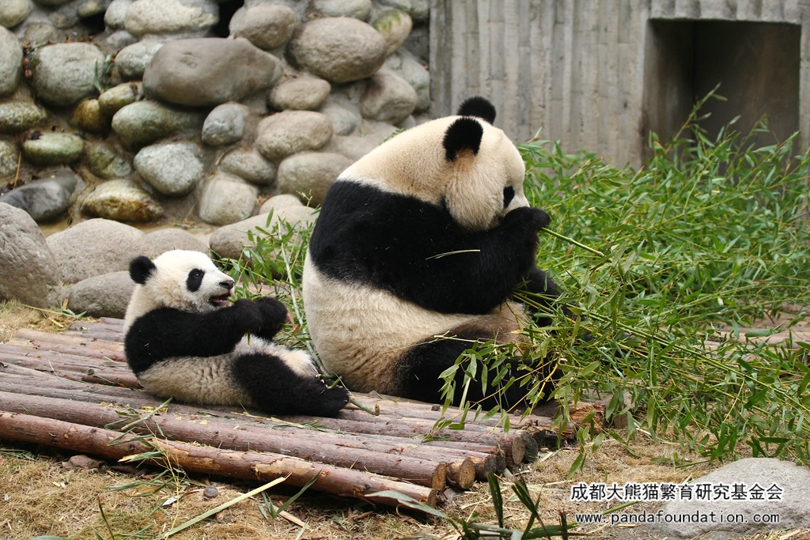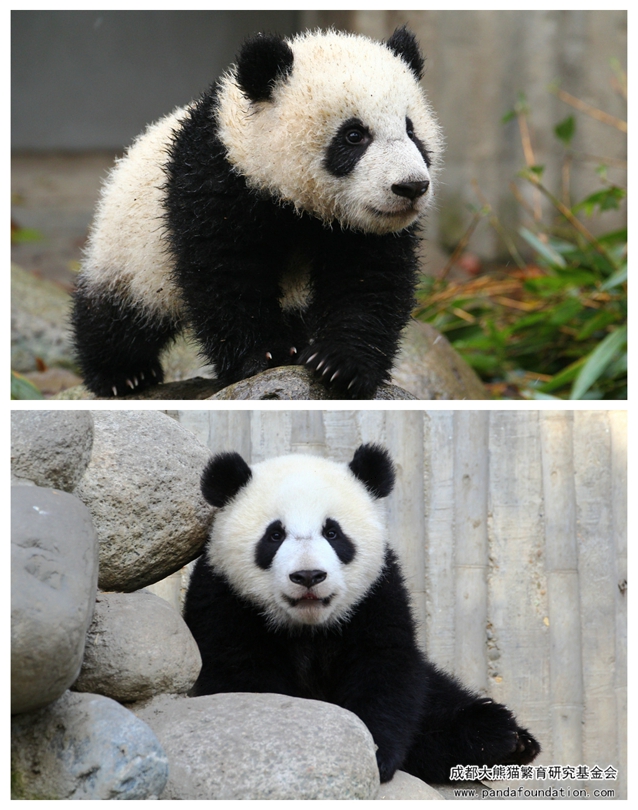 Meng Si

Meng Wu
In winter, snowflakes floated in the sky on a rare day, and Meng Wu finally showed a little excitement and played with her sister in the playground. But the excitement of Meng Wu seemed to have passed quickly, and then she climbed up the tree slowly and began to sleep. But Meng Si is very excited, she climbed everywhere in the playground, played with her mother, and learned to eat bamboo with her mother, she seemed to have unlimited energy.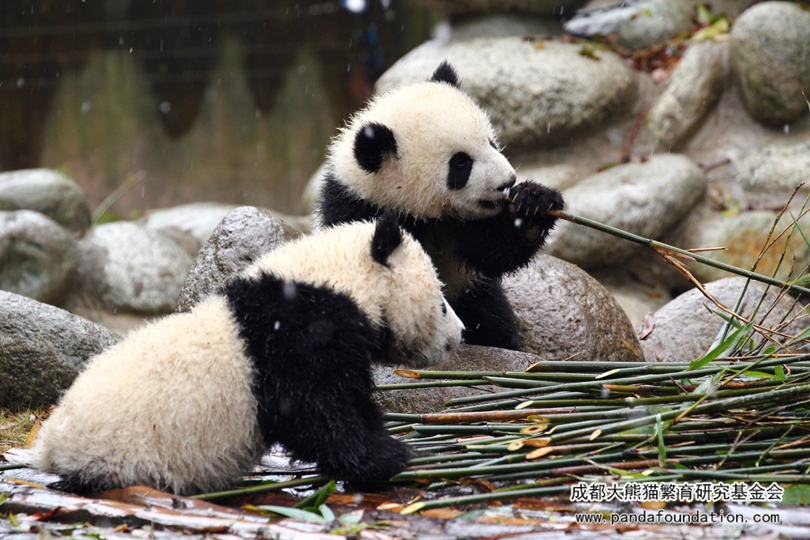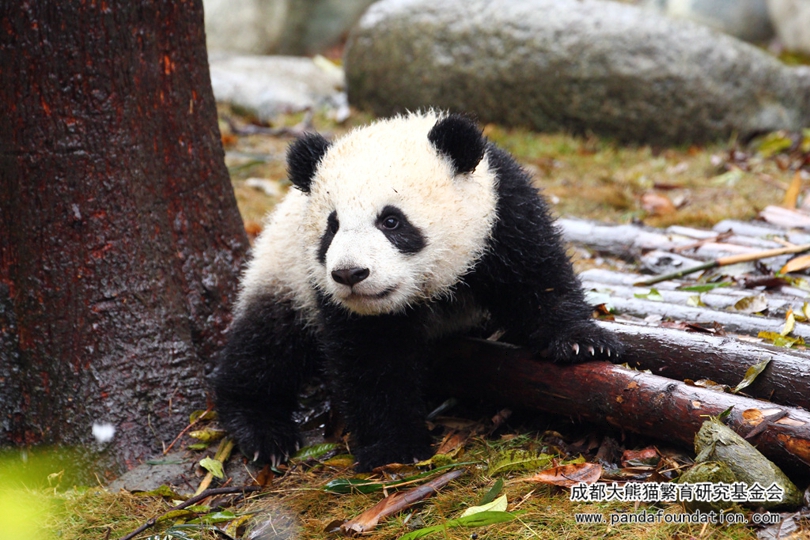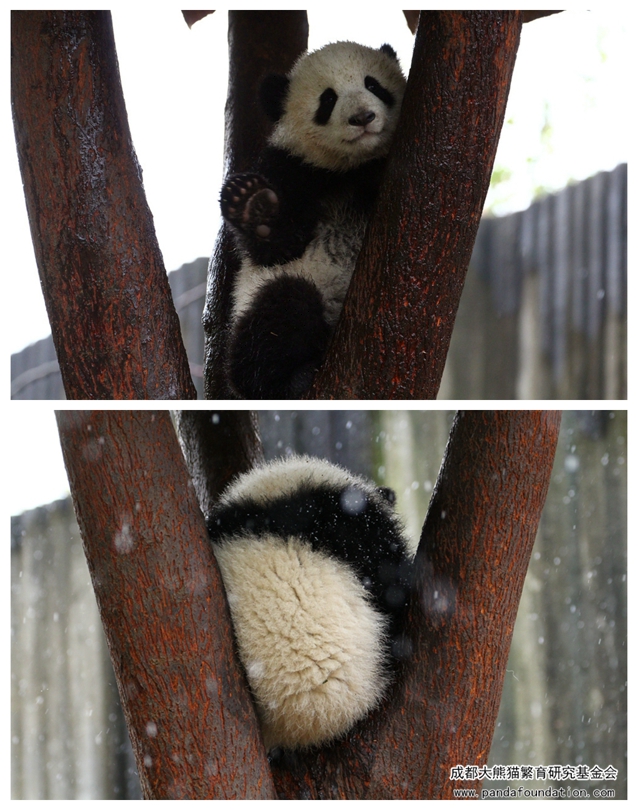 Meng Wu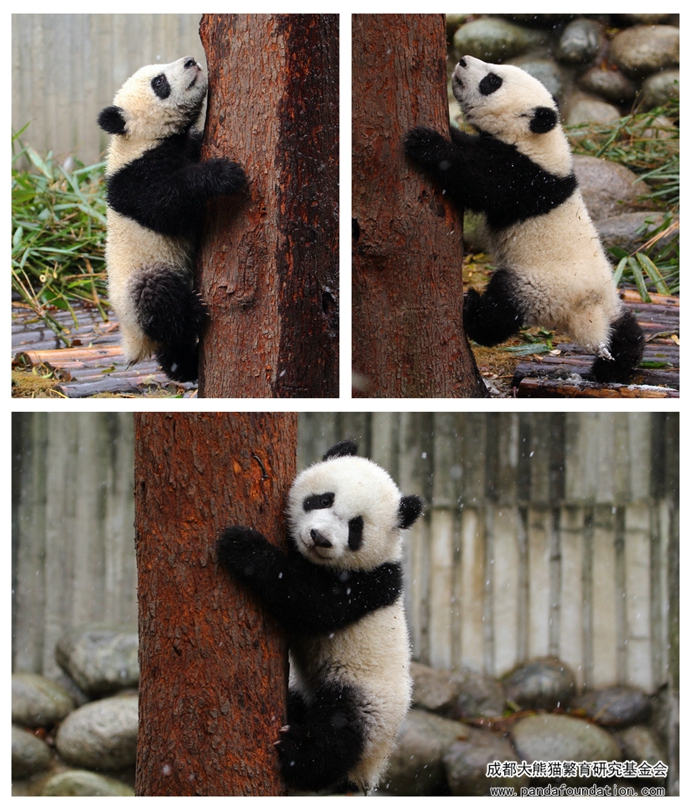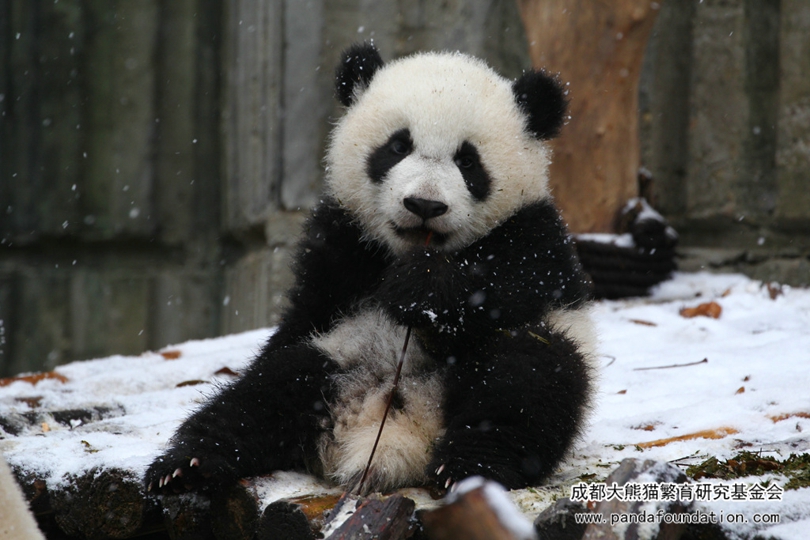 "Meng Si"
Next year in spring, everything came back to life. Meng Si was still full of energy, she climbed up and down on the rocks, stole her mom's bamboo shoots and apples, and pestered mom for milk; What about Meng Wu? Wow, she was still sleeping in the tree!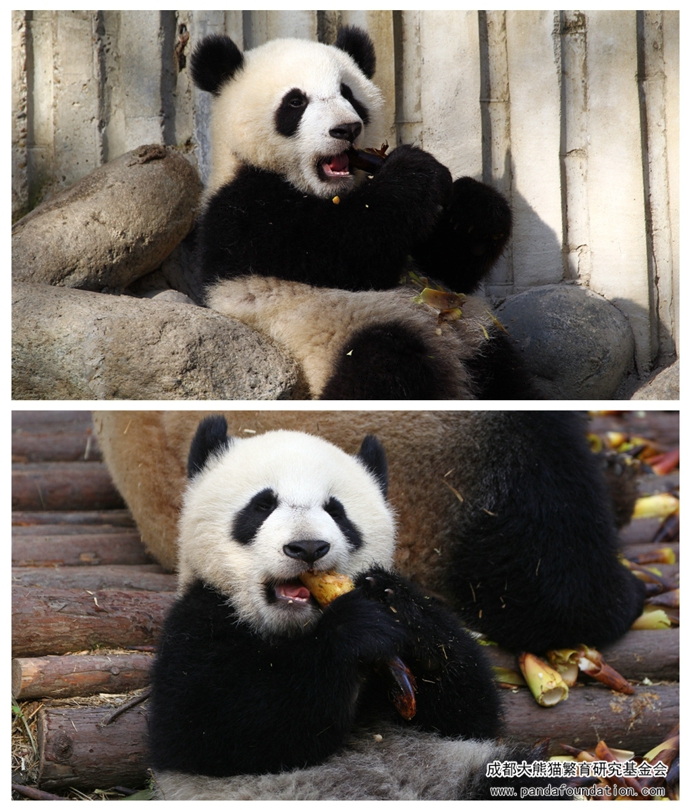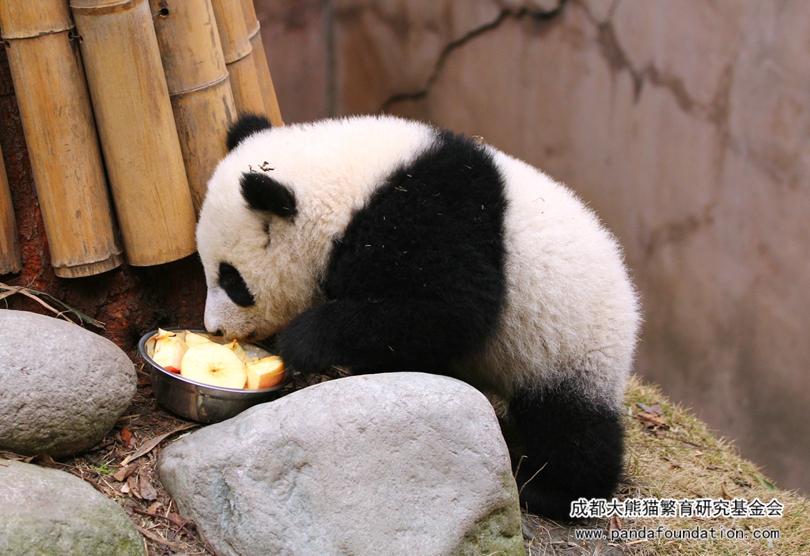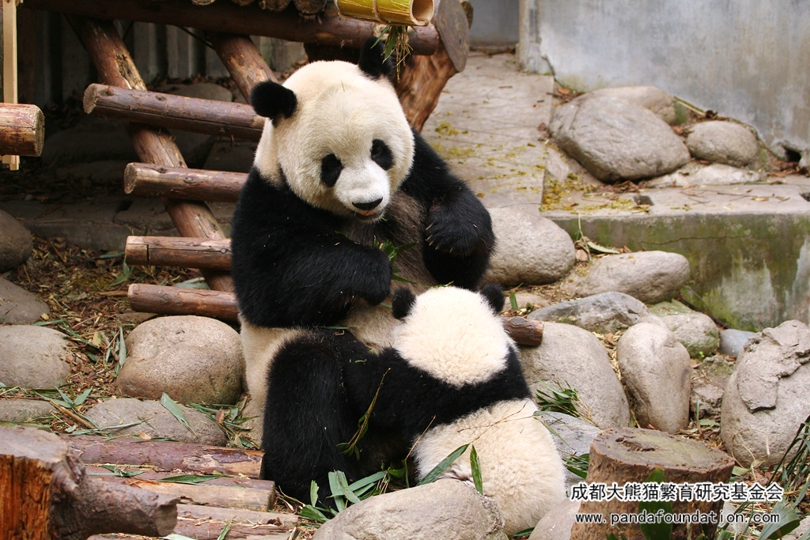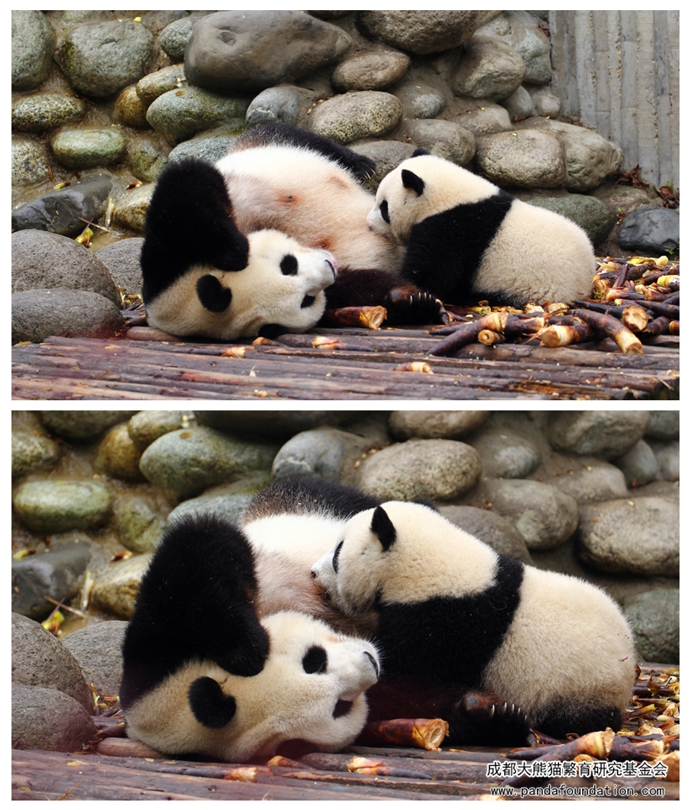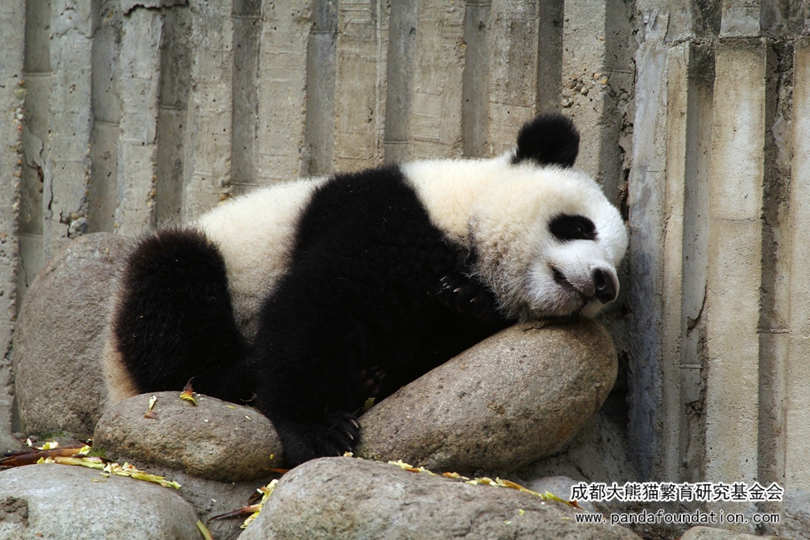 Meng Si

Meng Wu