Chengdu Research Base of Giant Panda Breeding are crowded with visitors in Summer. During that period, not only the tourists, but also the pandas are quite busy. This is because a lot of pandas will celebrate their birthdays. The pandas that live in the base have grand and joyful birthday parties. But what about the pandas that live in other zoos?
First, let's meet a pair of panda twins, Xin Hui and Xin Fan, who had just suffered through the most destructive Typhoon Lekima in August,2019. Did they still have a wonderful birthday party after this disaster?
The mother of the twins is Ya Xin, who is the daughter of the"Princess of the Asian Games", Ya Ya. They were born on August 12, 2016, and have very different personalities. Brother Xin Hui likes to wrestle with others, even though he is defeated mostly, while the sister Xin Fan prefers peace and to play alone, she usually hides in trees or the corner.
The twins arrived at Nan Tong Wild Zoo on January 22, 2019. So that was the first birthday they had spent in another place after they left Chengdu.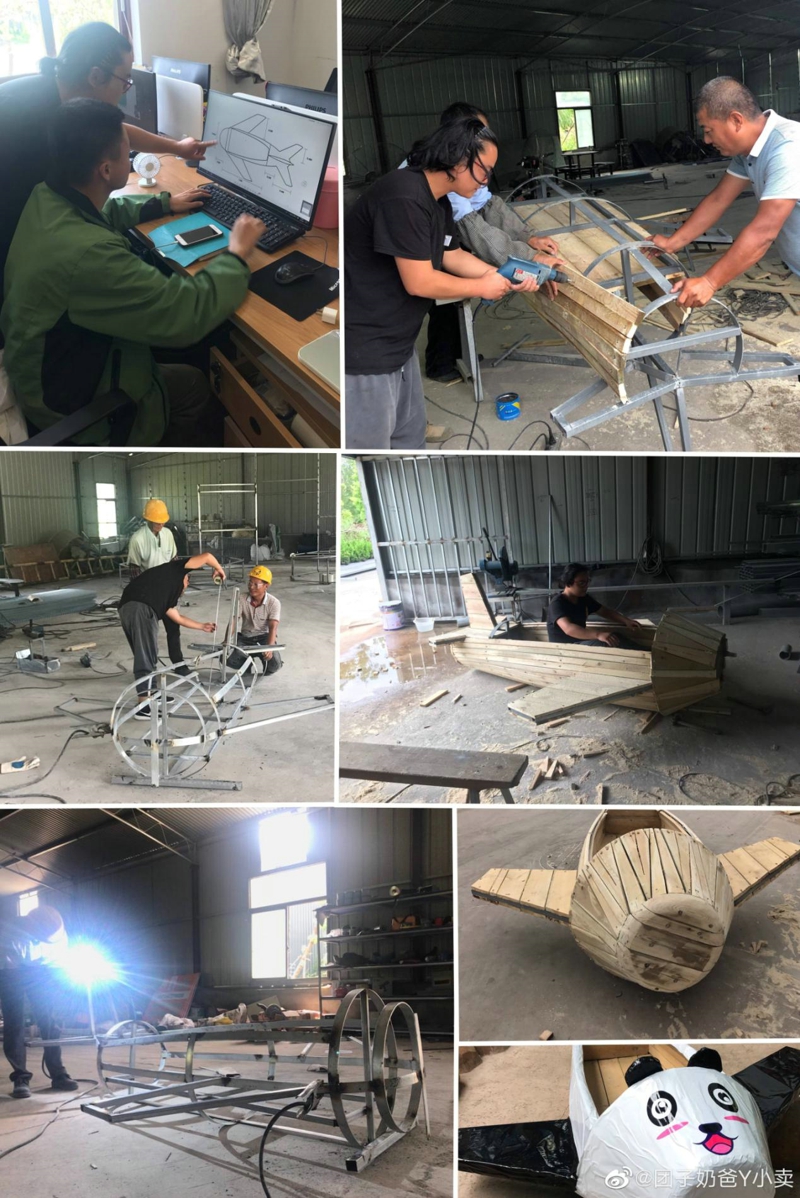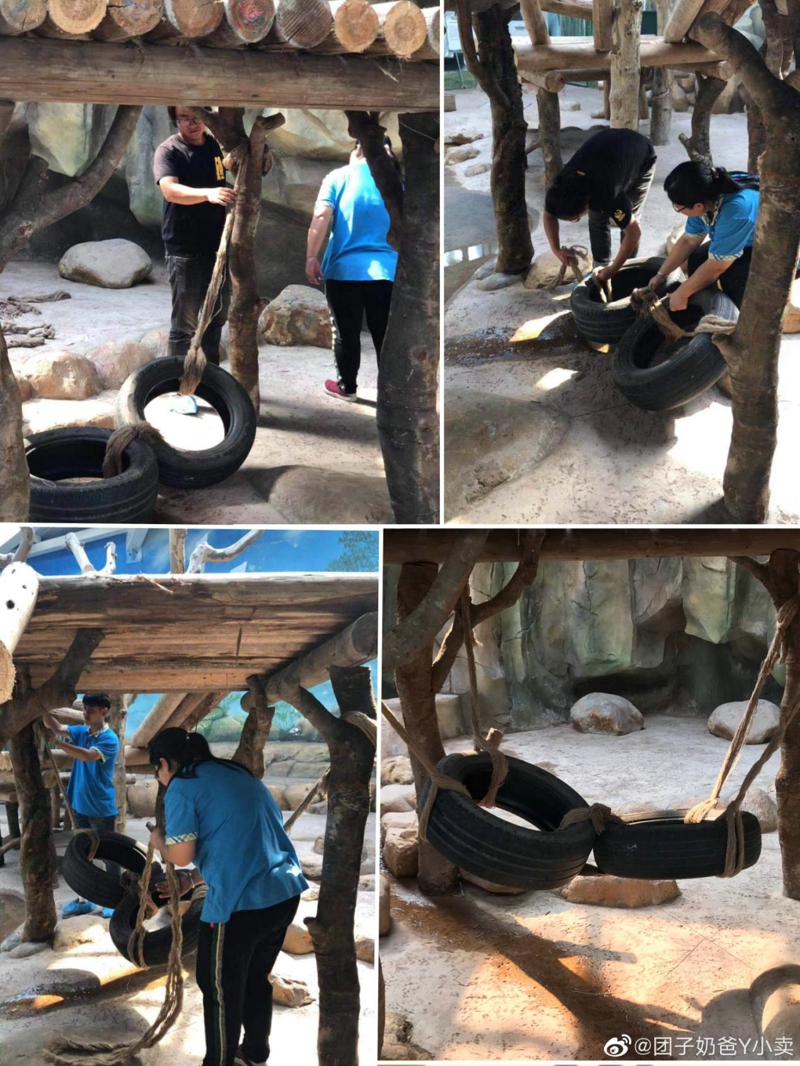 The keepers are producing enrichment facilities.
In order to give them a unique birthday party, the keepers made great efforts to prepare the party. They made a good-looking ice birthday cake which was decorated with tasty fruit for them. The twins finally reunited again on a special day after a long time apart. Besides the birthday treats, Nan Tong Wild Zoo also prepared some new enrichment toys for them as birthday presents, and also had invited some people who had the same birthday as them to come to enjoy the party with pandas.
What a warm and meaningful birthday party it was!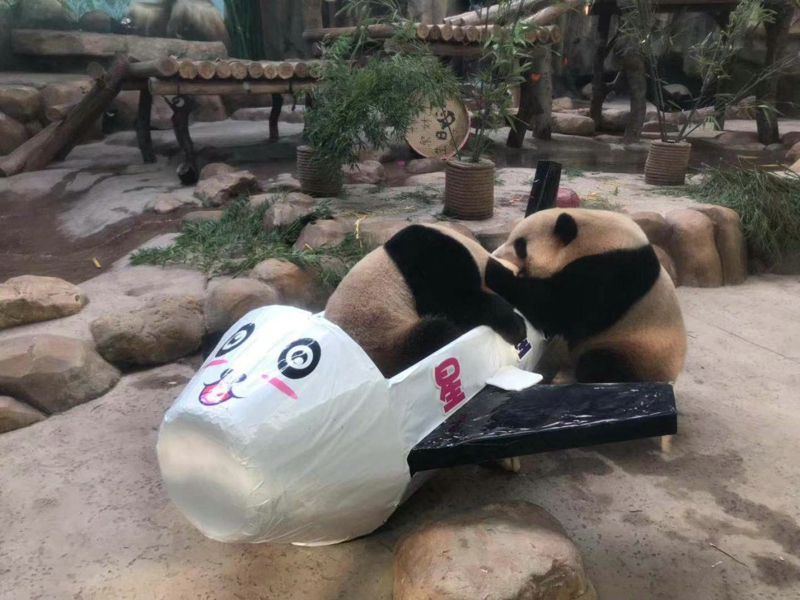 Boarding The Plane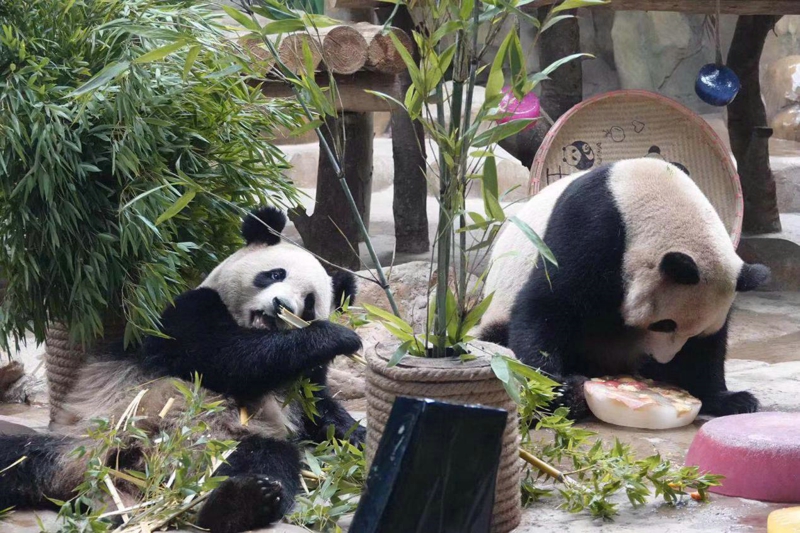 Xin Hui (right) & Xin Fan (left)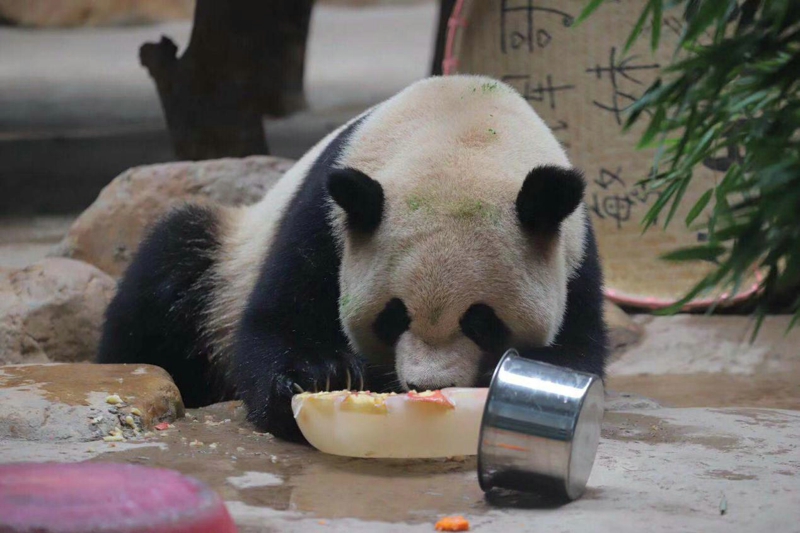 Xin Hui Enjoy The Ice Birthday Cake
After seeing these warm scenes and significant presents, I was deeply touched by the love of people giving to the pandas. Hope that kind of love could spread widely and last forever!