On July 15, 2017, giant panda Qi Zhen gave birth to a female panda cub named Zhen Xi at Chengdu Research Base of Giant Panda Breeding. At birth, Zhen Xi weighed 168g, much more than her brother Wu Yi (51g at birth).As an adorable baby girl of grade 17 at the Moonlight Nursery House, Zhen Xi is deeply loved by Qi Zhen and panda keepers.

Zhen Xi was drinking milk in her mother's arms.
A month later, Zhen Xi had grown a light covering of hair, shiny white but with a hint of messy style. Outside the incubator, she lay on a soft bed prepared by the keeper as she grew bigger.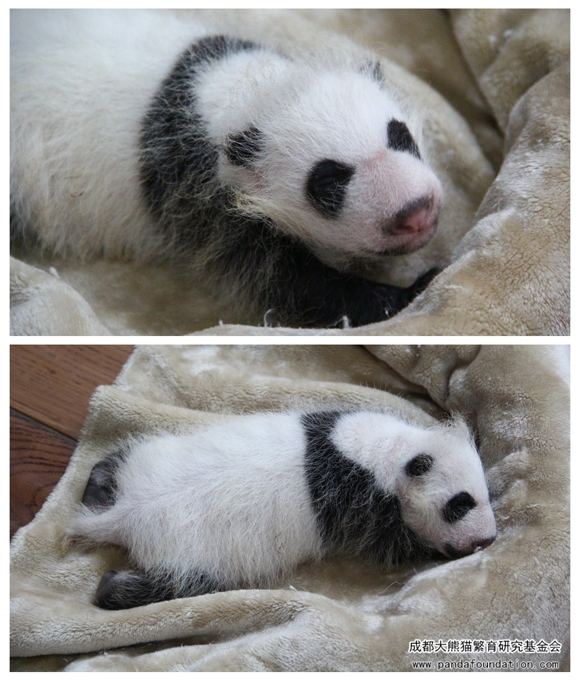 Zhen Xi with Messy Covering Hair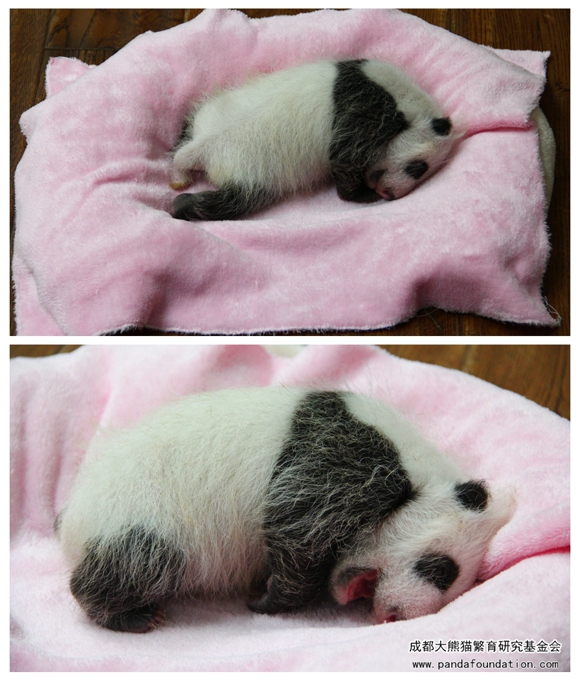 My bed is so comfortable
As her fur grew thicker, Zhen Xi was able to maintain her body temperature without the blanket. At that time, she spent every day lying on the wooden floor to sleep. Soon, she learned to crawl and walk when the weather was good to go outside.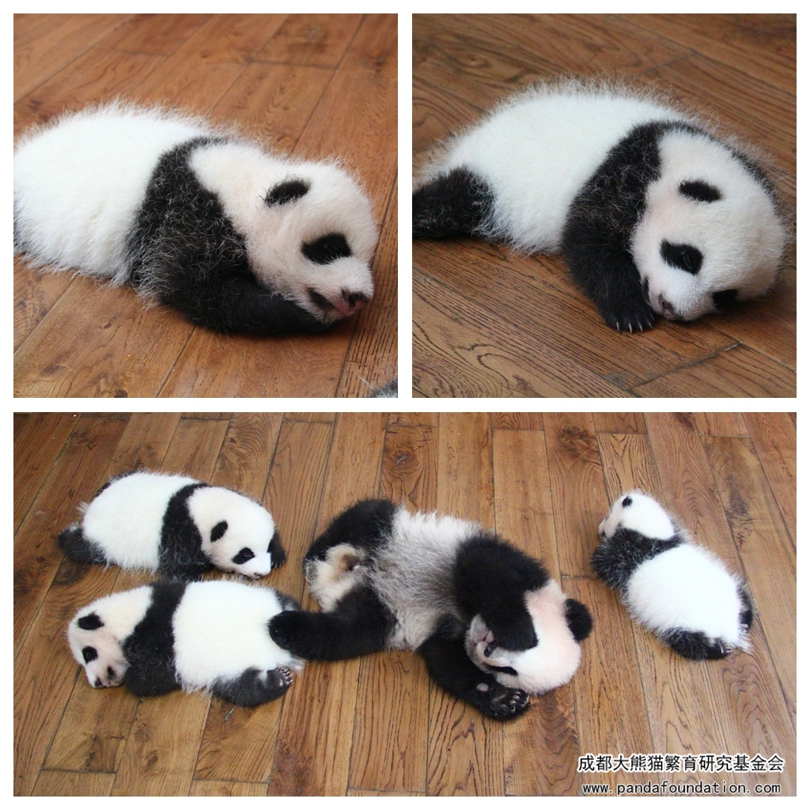 Zhen Xi was sleeping on the wooden floor.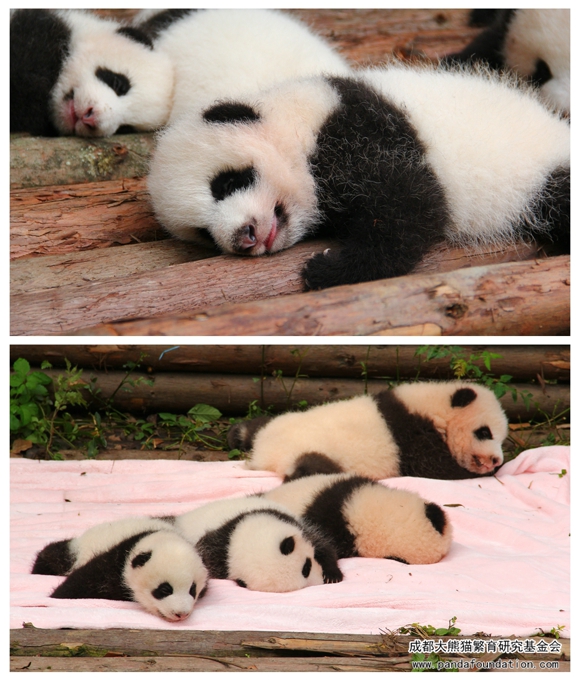 Having sun bath outside.
As she grew up, Zhen Xi opened her eyes, learned to walk, and began to explore in the playground. Sometimes she went back to the inner house and played with her mother. During this period,she looked very sweet and lovely, but her character was also very quiet.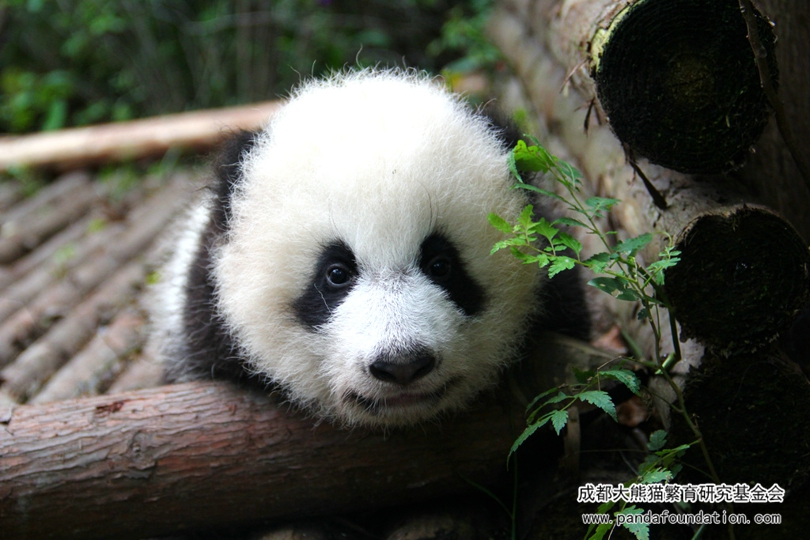 Zhen Xi opened her round eyes.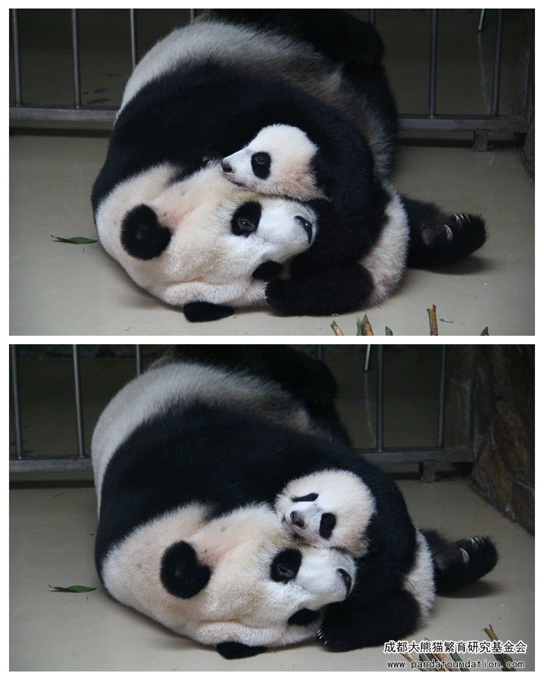 Playing with her mother inside.
Five months later, Zhen Xi could run and jump quite well. She began to learn various skills, such as climbing around on the perches and trees in the outdoor field.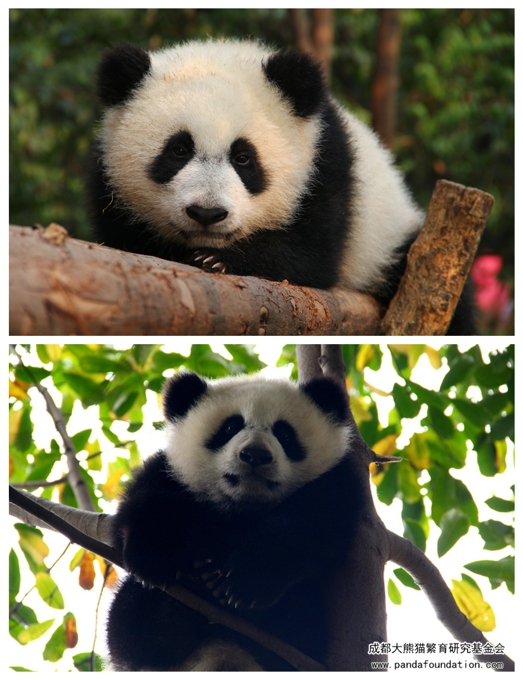 Zhen Xi on the Perches and Trees
In autumn, Zhen Xi liked the golden ginkgo leaves very much. She played and slept on the perches covered with ginkgo leaves. From time to time, she put ginkgo leaves in her mouth to taste.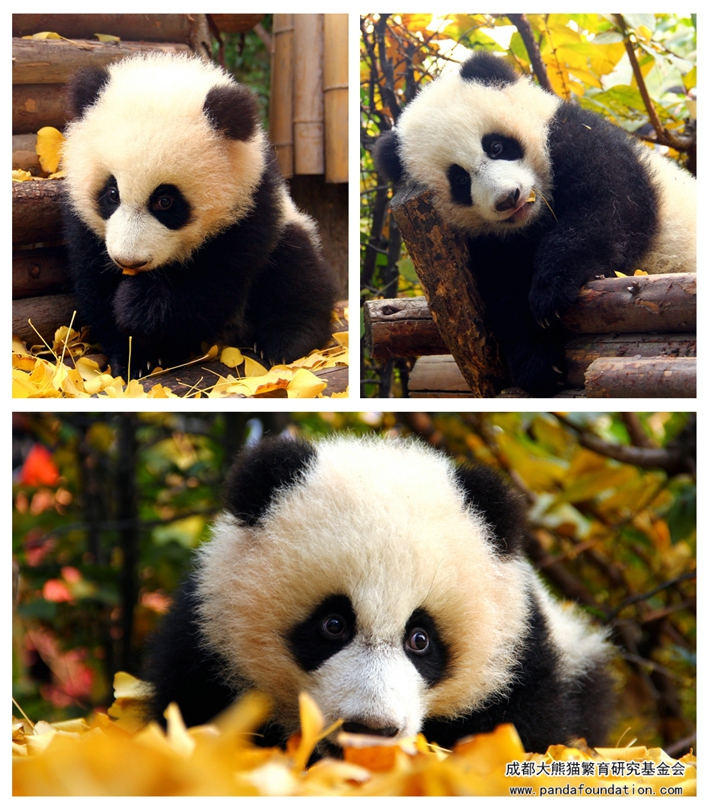 Zhen Xi and ginkgo leaves
In winter, there was a light snow in the sky. Zhen Xi excitedly climbed up the trees to see the snow.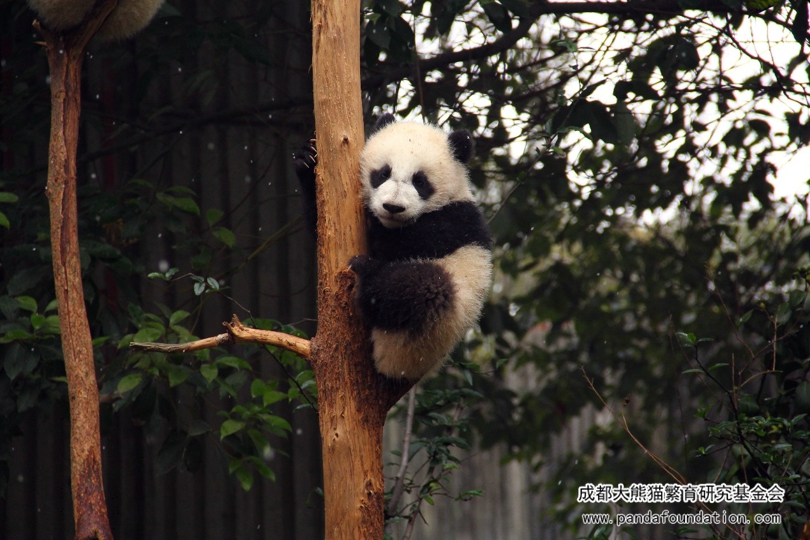 Zhen Xi on Snowy Days
In April 2018, Zhen Xi moved to the Sunshine Nursery House. Once she arrived there, her favorite pastime was hanging on the trees. At first, Zhen Xi only hung on the slender twigs, then, slowly, she moved to the big trees.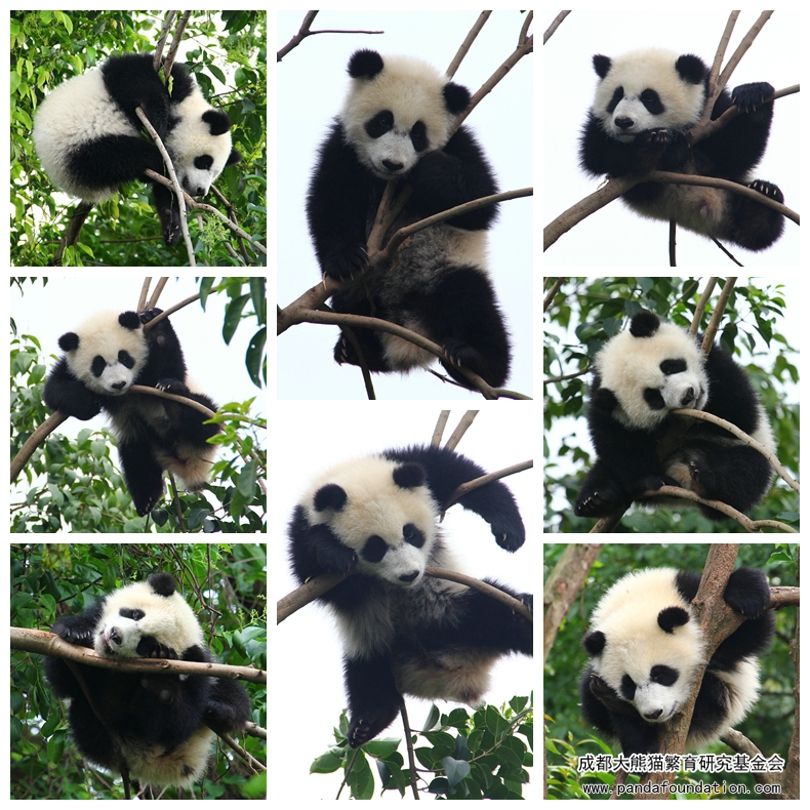 Don't worry. I won't fall out of the trees!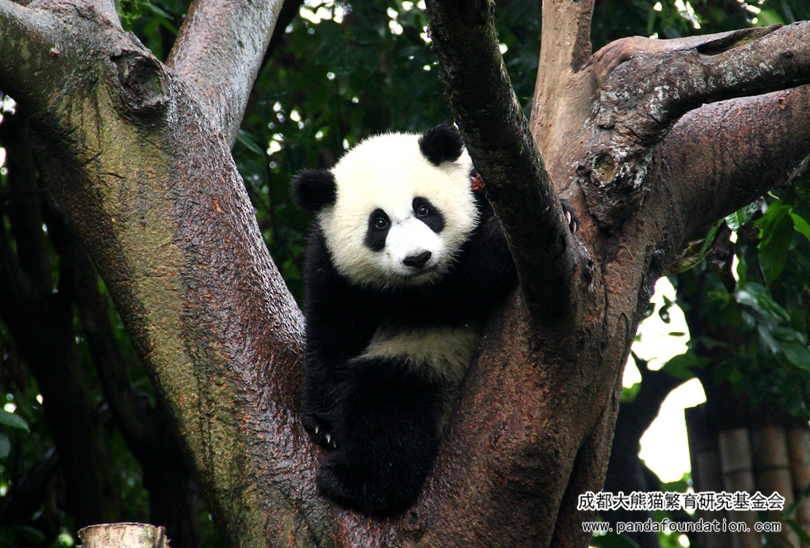 This was a good position.
In July 2018, Zhen Xi turned one year old. That month, she was adopted by Sichuan Airlines for life and named San You. Now she also became known as Miss Sichuan Airlines by fans online.

Zhen Xi: As a qualified lady, I have to be graceful all the time.
In December 2018, Zhen Xi graduated from kindergarten and moved to the Sub-adult Giant Panda Enclosure together with her friends and started a new life.

Sleeping with her friend.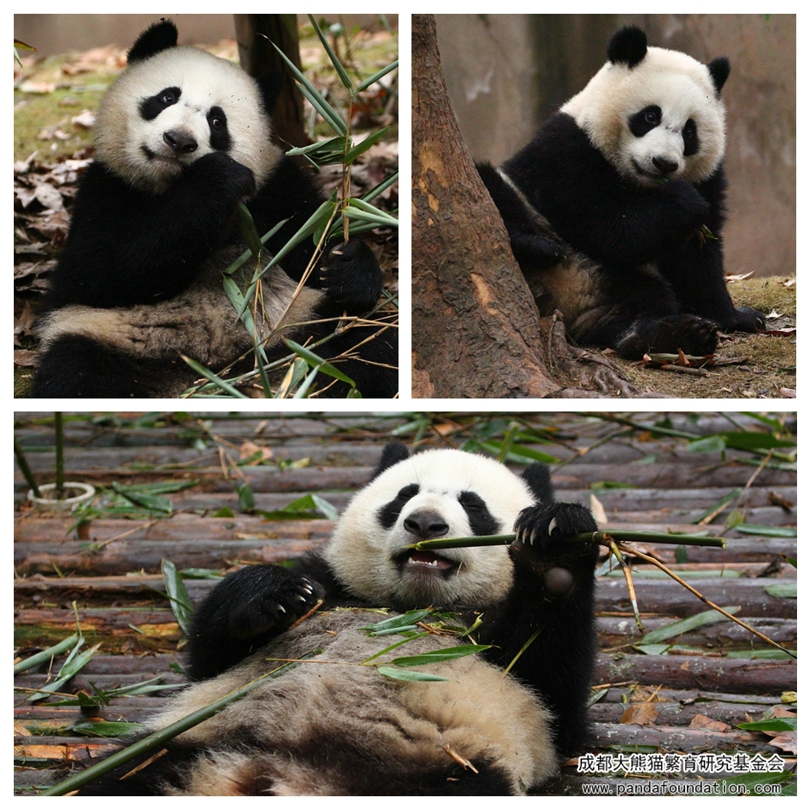 At the end of December, snow began to fall. This was the second time that Zhen Xi saw snow. There was much more snow than last time. She climbed high and felt the snow fall on her body. Sometimes, she also put out her tongue to taste the snow.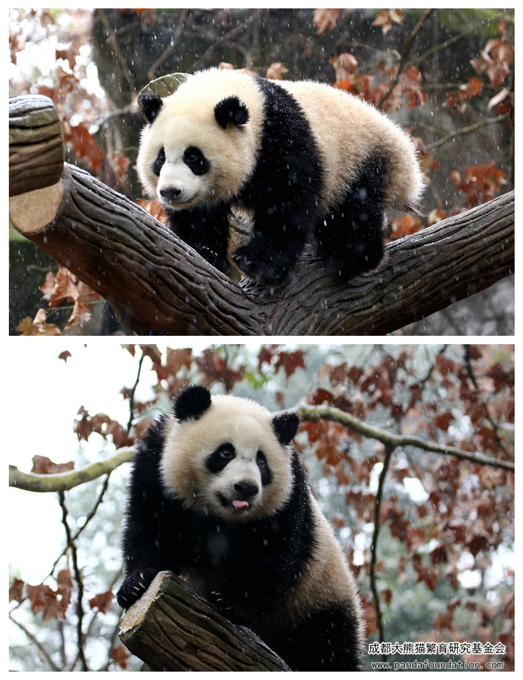 Zhen Xi: I like white and cool snow.
Now, Zhen Xi has already adapted to the new enclosure. We wish for her to live a healthy and happy life!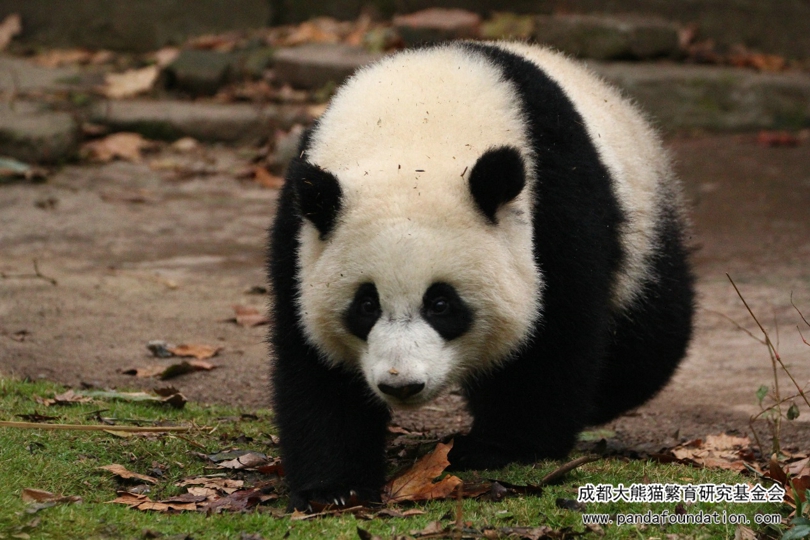 Lovely Zhen Xi