Xiong Bang was born on December 17, 2001 at the Baibang Wildlife Park in Wakayama, Japan. He is the son of Mei Mei, the panda who was living in Japan. Xiong Bang is also the eldest son of the Bang family, which is known as the most successful overseas panda family. On December 17, 2001, Mei Mei gave birth to twins. One of the twins was stillborn. The other cub, Xiong Bang, survived under the careful care of her mother Mei Mei and became the eldest brother of the Bang family. Giant pandas usually have estrus in spring, and give birth in summer and autumn, but Xiong Bang was born in winter. This is the first case of natural mating in autumn and successful birth in winter in captive giant pandas, making this a world record in the breeding history of giant pandas.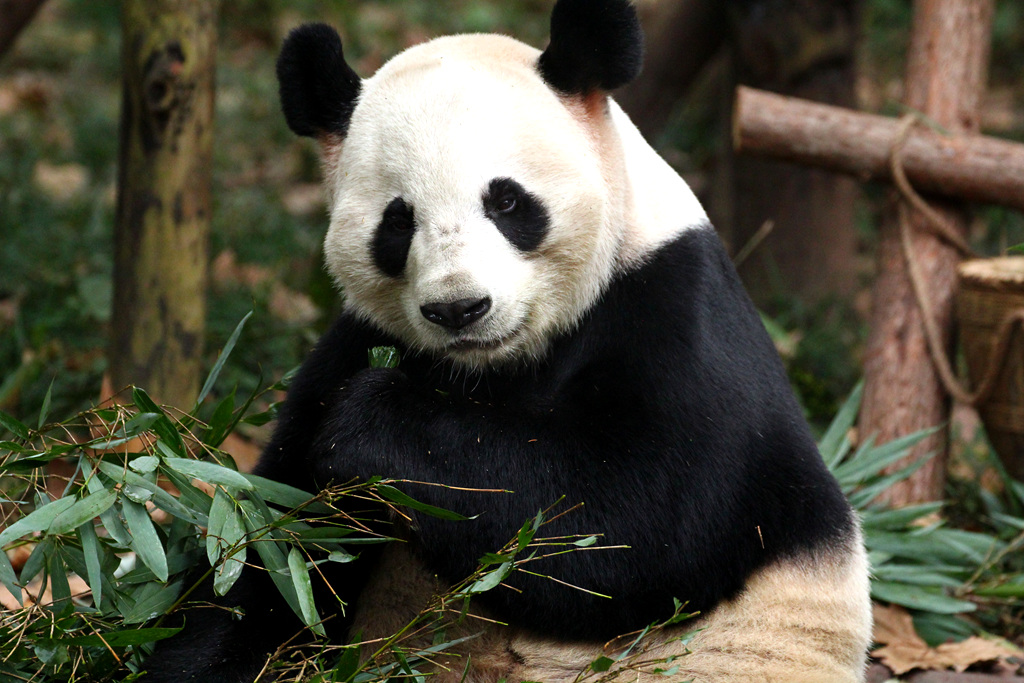 "Hello! I'm Xiong Bang!"
Xiong Bang's face looks thin, sharp and angular. He has slightly long mouth, big and straight ears, a long body, and long hands and feet, with the prominent characteristics of "Bang family". Although looks thin, Xiong Bang is very strong, he weighs 140 kilograms in adulthood. He is one of the heaviest giant pandas in captivity in Chengdu.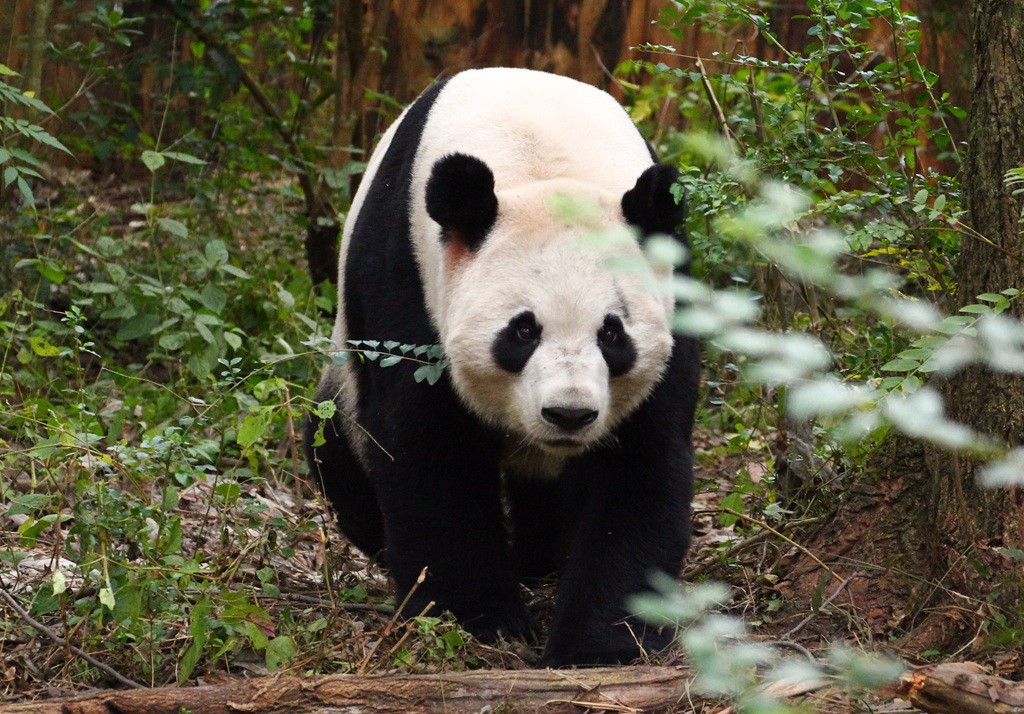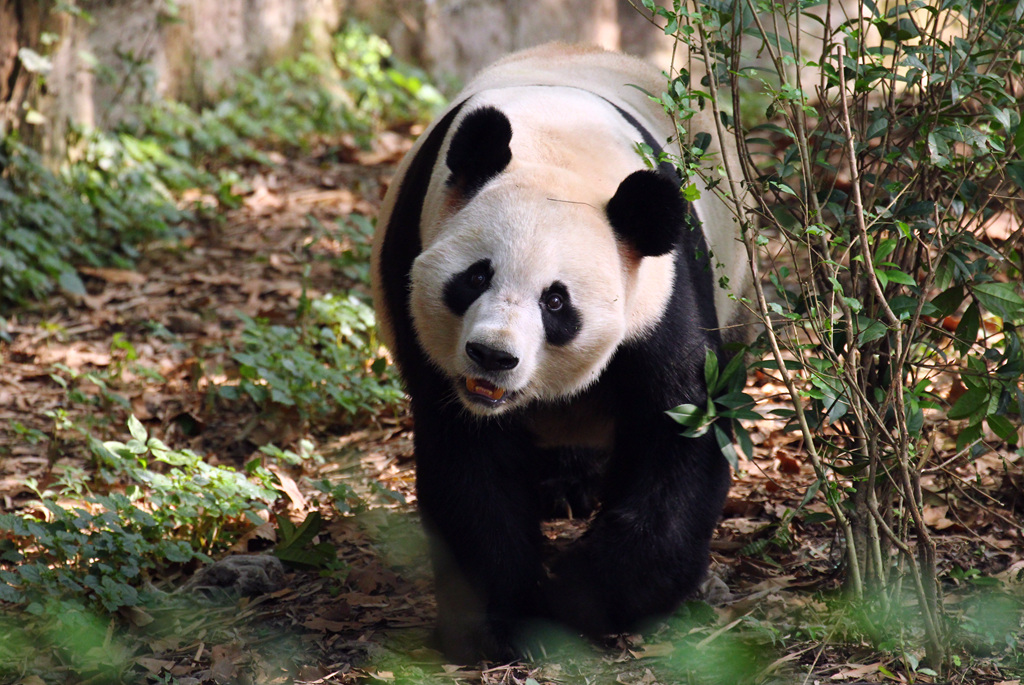 "I' m thin, but I'm strong!"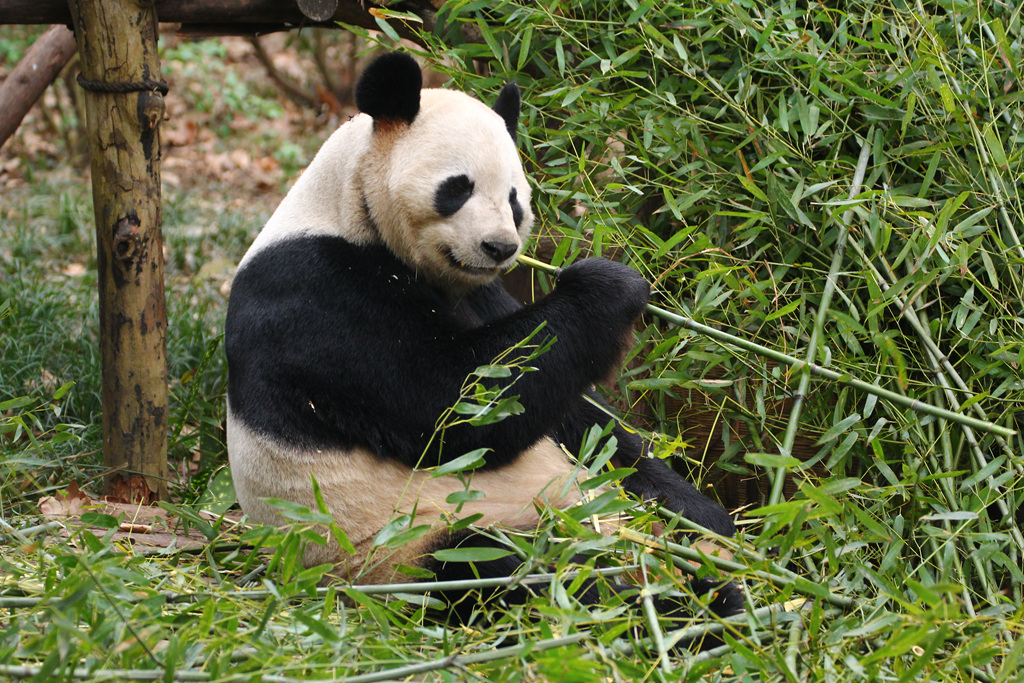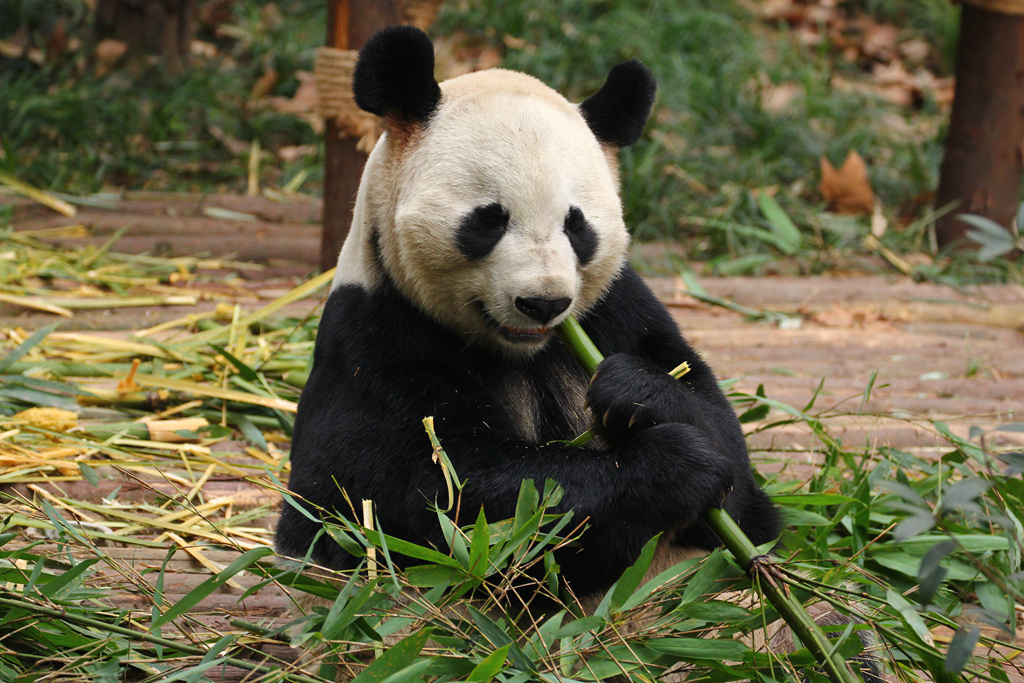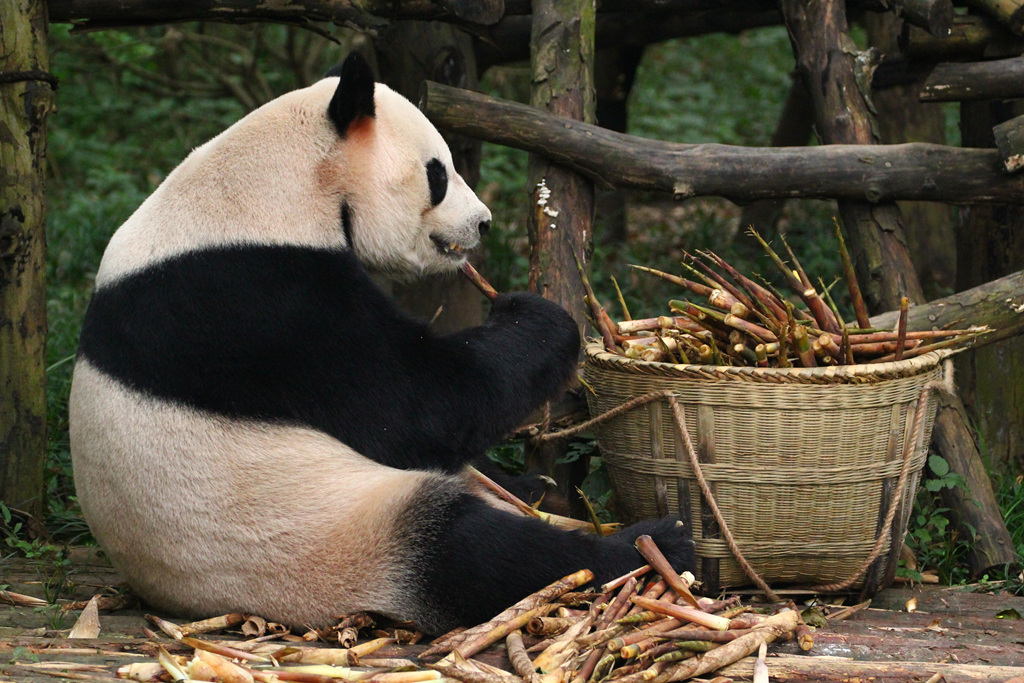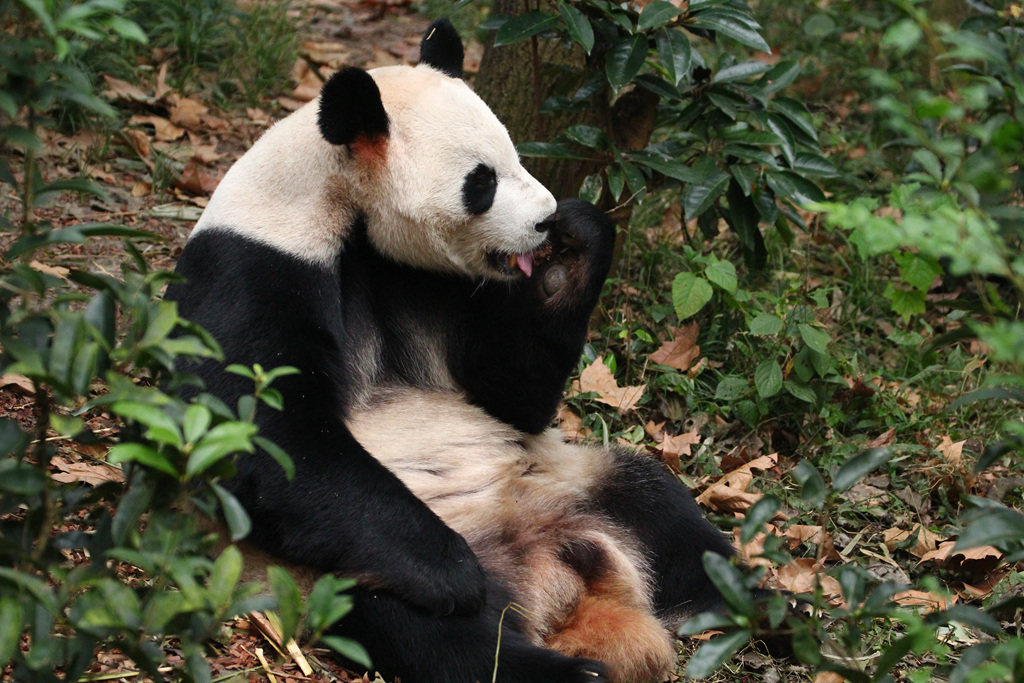 "Good appetite makes good health!"
On July 21, 2004, Xiong Bang returned to his hometown Chengdu. He was the first giant panda to return from abroad. Xiong Bang was very popular in Japan. When he left Japan, many Japanese people went all the way from Baibang Wildlife Park to the airport to see him off, and the media vied for coverage. When he returned to Chengdu, he was also warmly welcomed by many enthusiastic citizens. After two months of isolation observation and adaptation to the environment at Chengdu Panda Base, the returnee formally integrated into the large family of the pandas in Chengdu Panda Base.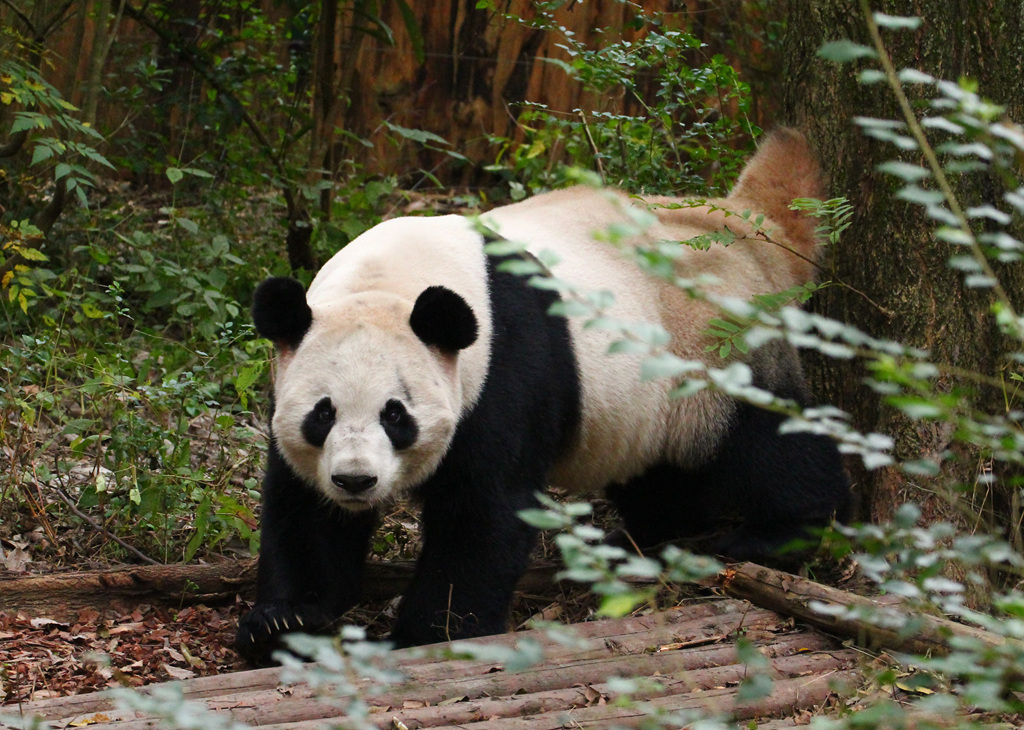 Xiong Bang is marking in the outdoor field.
In 2008, Xiong Bang became to an adult panda. While the staff were preparing to breed Xiong Bang, he suddenly fell ill. He suddenly refused to eat and looked restless. The keepers were very worried. Veterinarians and experts used a series of methods such as B-mode ultrasound, CT scans, and X-ray to diagnose Xiong Bang, confirming that he was suffering from intestinal obstruction. Through timely rescued by experts and careful care from keepers, Xiong Bang eventually got out of danger and slowly returned to normal. In April, Xiong Bang successfully mated naturally with panda Mao Mao, and they had their first child Da Mao in September of that year.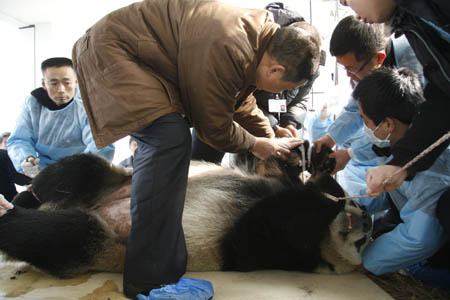 Experts examining Xiong Bang.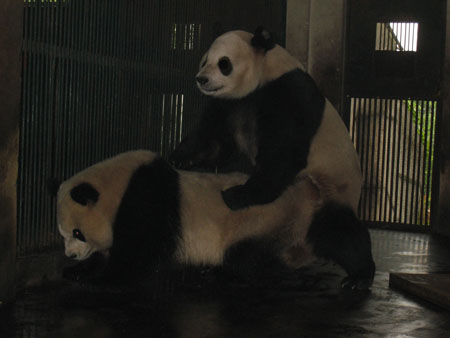 Xiong Bang mating naturally with Mao Mao.
Now, Xiong Bang is over 18 years old. He has many children in panda base. Every day he takes a leisurely walk, eat, and rests on the shelf when he is tired. His life is very pleasant.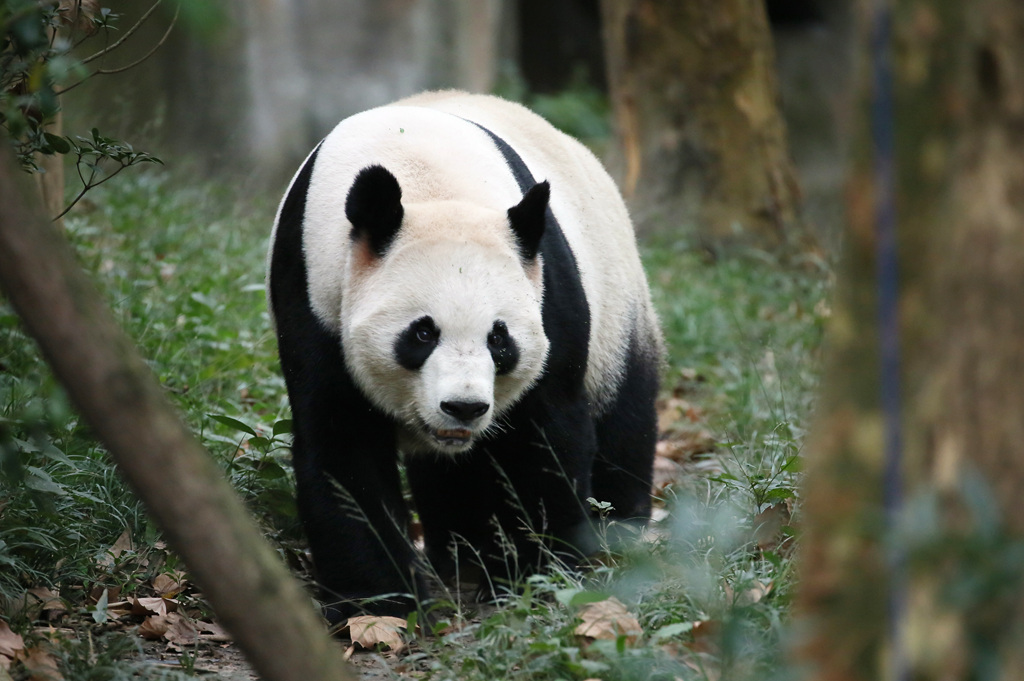 A leisurely walk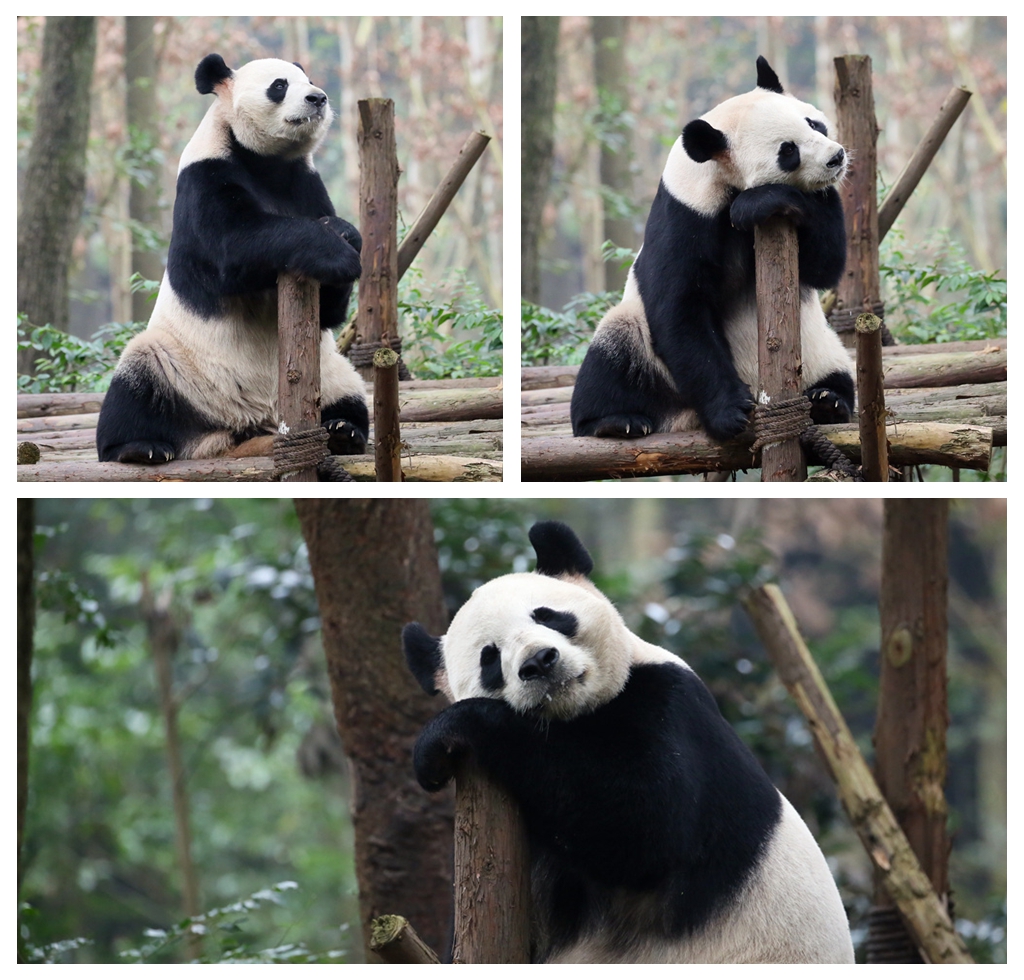 Occasionally dozing

Eat bamboo shoots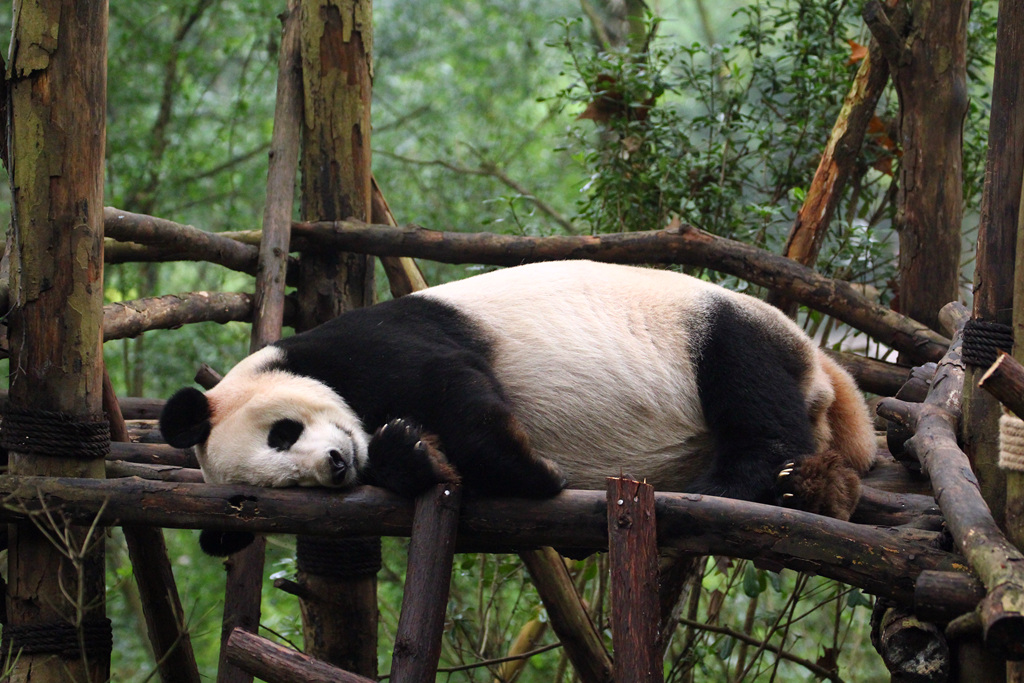 Have a rest
Although Xiong Bang is old, he still has a good appetite and good health! Wish Xiong Bang live a long and healthy life forever!