Through enrichment, the keepers will construct and change the pandas living environment to help captive pandas behave more naturally, live a richer life and have more choices. Usually, the keeper will prepare some innovative enrichment items to improve the panda's quality of life. Recently, the giant panda "Re Ganmian" has a new toy, let's go and have a look!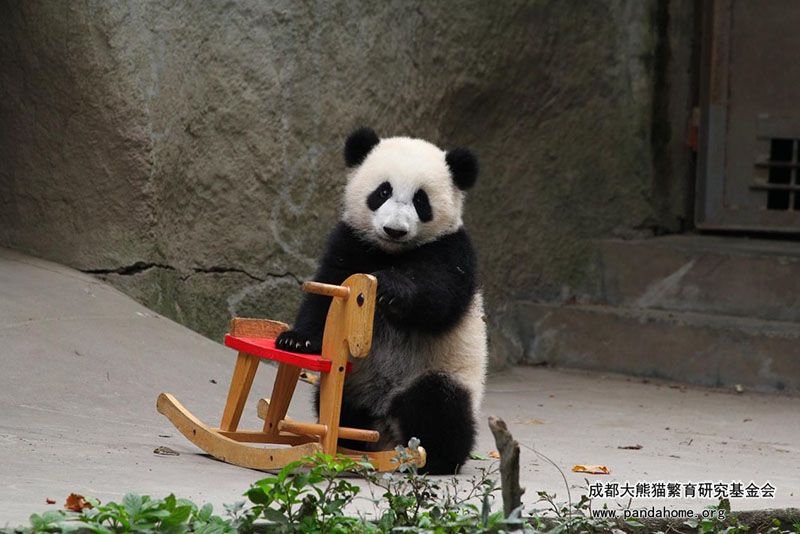 Re Ganmian and his new toy-rocking horse
The rocking horse creates a fresh experience for Re Ganmian, and he is full of curiosity about this new toy.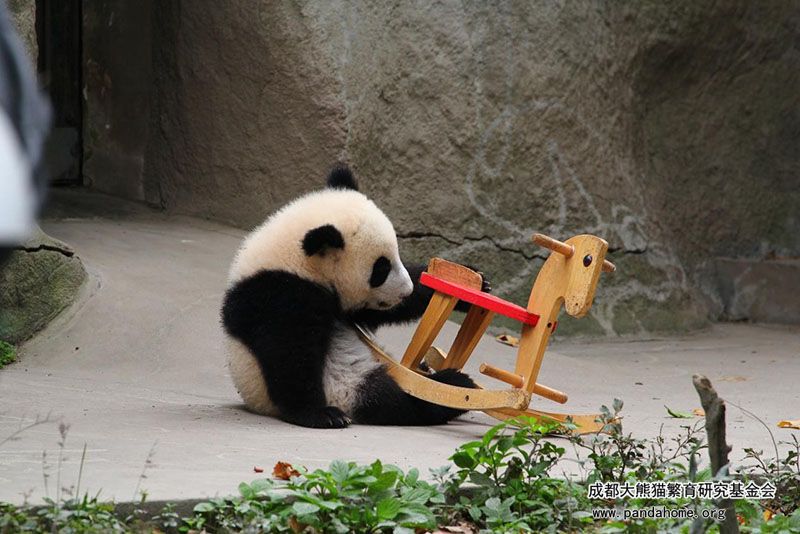 Study new toys carefully
Leaning on the rocking horse in a daze
After fully observing and understanding the rocking horse, it didn't take long for Re Ganmian to find the correct way to play with this new toy.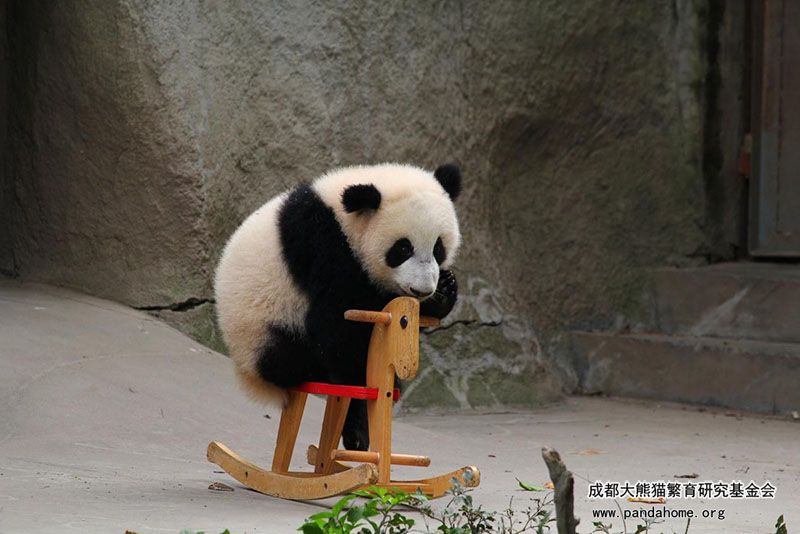 Find the balance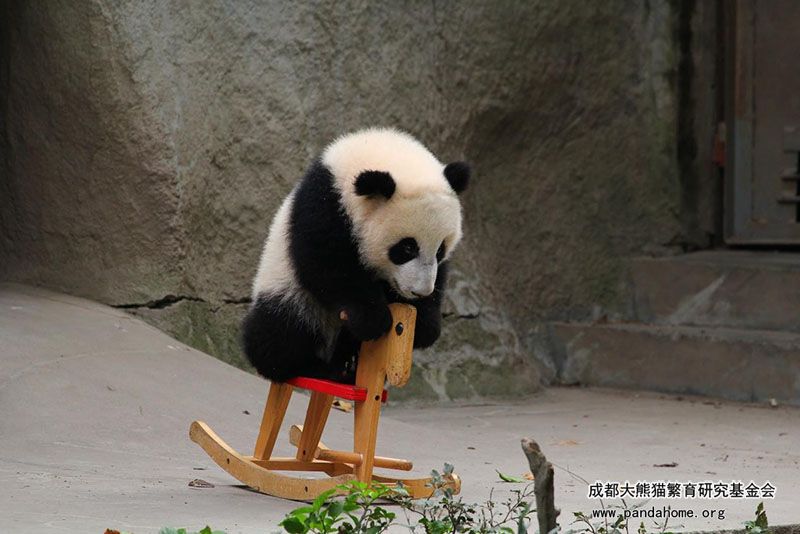 Cautiously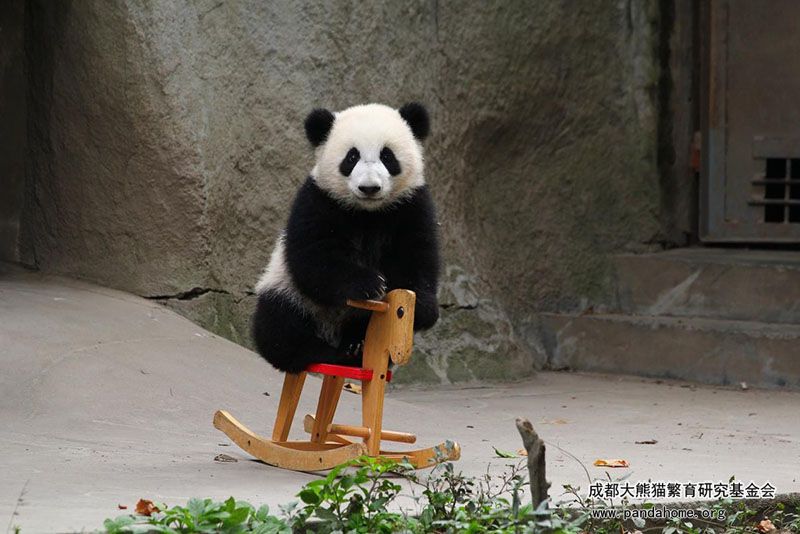 Very skillfully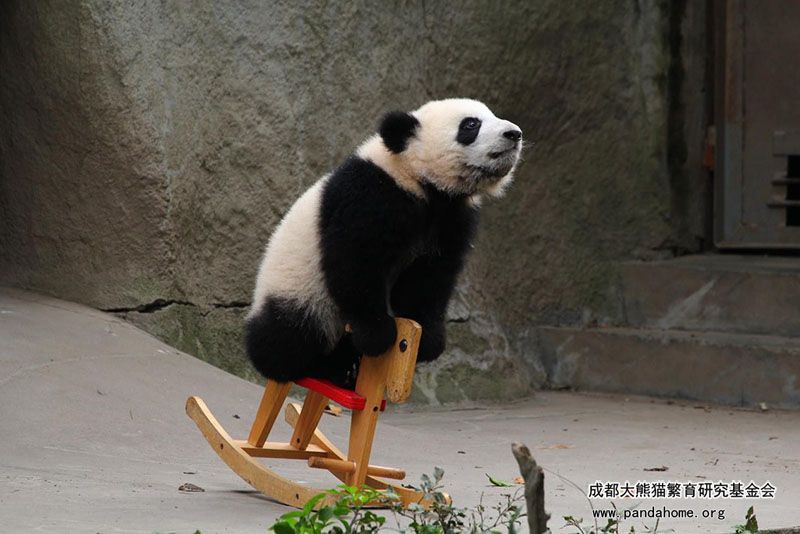 Play triumphantly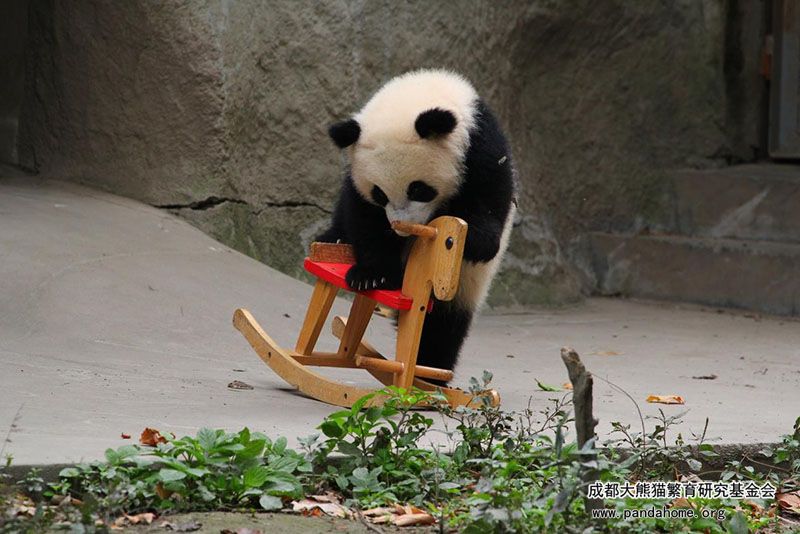 Tired of playing and ready to rest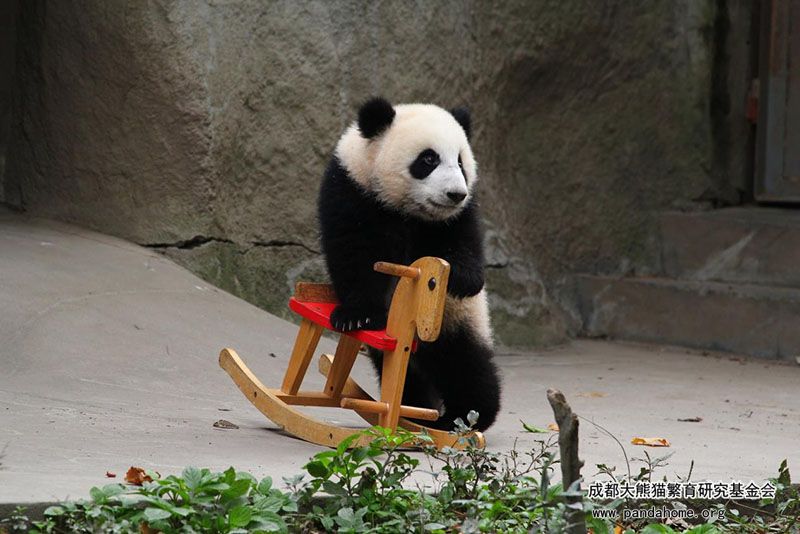 After rocking the horse, he made a pose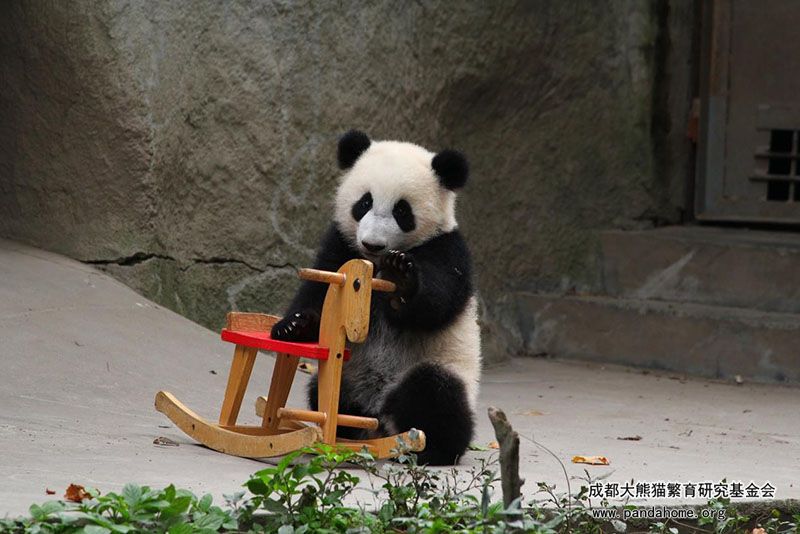 Keep playing with new toys
In addition to rocking horses, the keepers in the playground also prepared swings, hammocks, burlap bags and other enriching items for the giant pandas to play with. It is believed that through enrichment, the psychological and physical welfare of individual giant pandas in captivity can be improved and stereotypical behaviors can be reduced. When you visit the Panda Base next time, you might find new toys for the pandas!