It is recorded in the "Ode to Withered Trees" that when Huan Wen was old, he saw the willow trees planted in the past year and sighed: 'The willow trees planted in the past. Once the branches fluttered and cherished each other. Now, I see its branches and leaves shake and wither, a sad scene beside the river. So it is with trees, how much more with men?' Willow trees have grown from lush branches and leaves to wither and wither now, which makes people have to sigh that time is fleeting and life is impermanent. However, although the signs of aging will become more and more sad due to the passing of time, when life is in full bloom, the vibrant joy gives people hope. The birth of the giant panda Fu Duoduo has brought endless hope and happiness to this summer.
Fuduo was born in July this year. Her birth weight was 187.6 grams. Her mother is Qi Fu. Fuduo is a lively, lovely and energetic girl. Now please follow the author to see her beauty!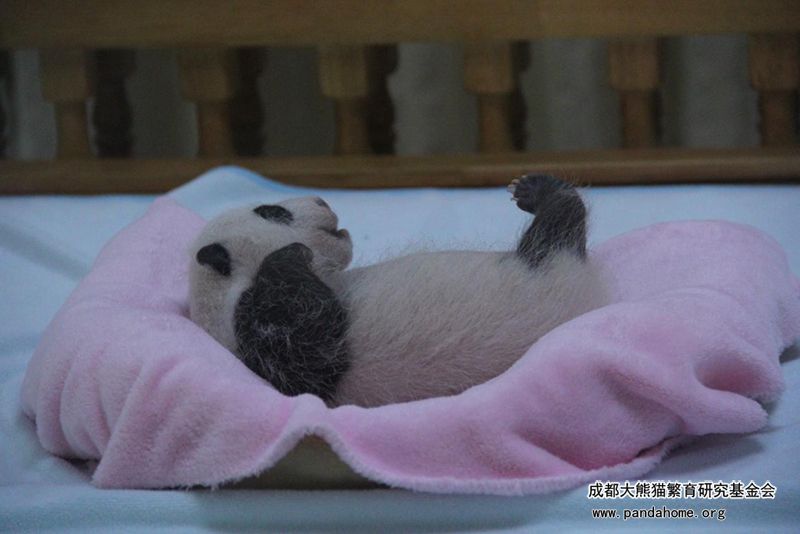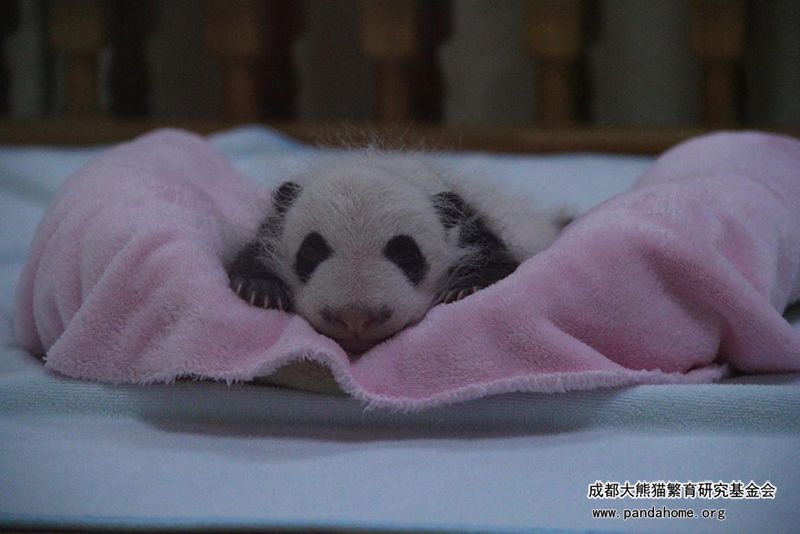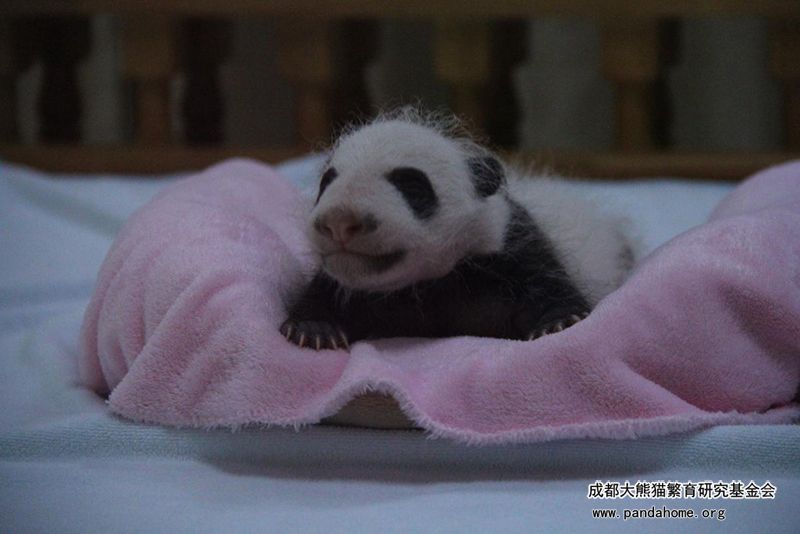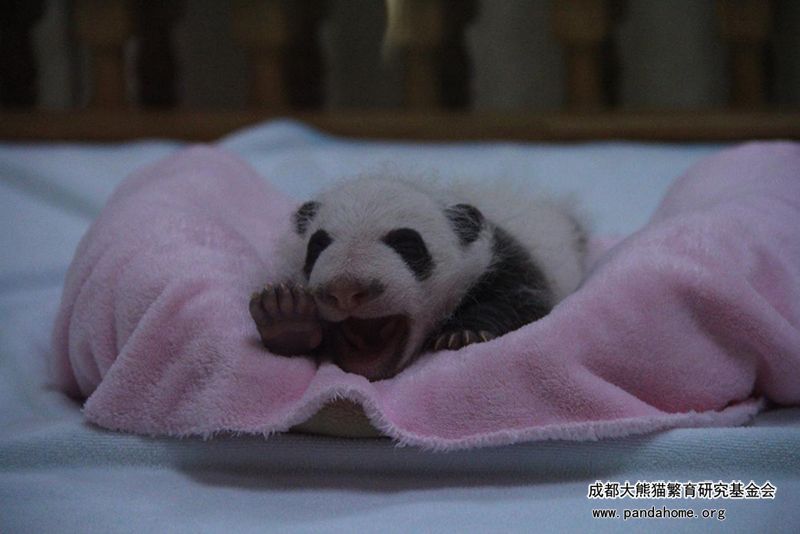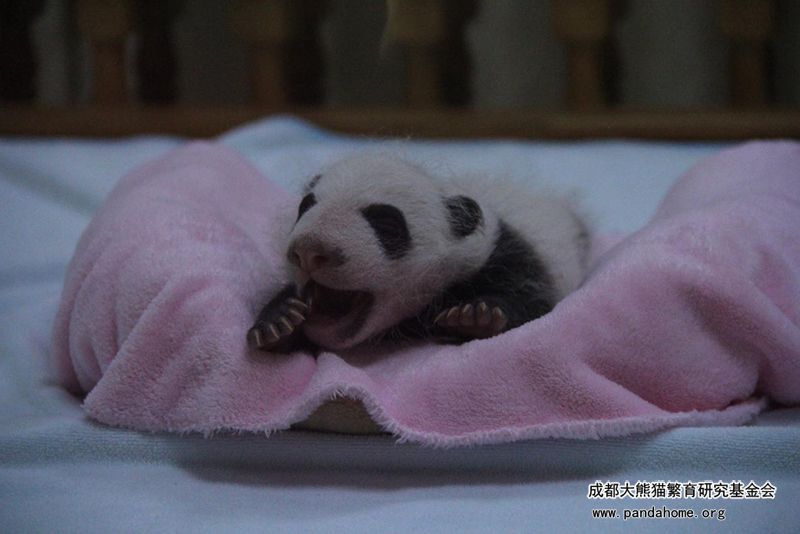 Energetic Fuduo
When Fuduo woke up, she showed her vitality: turn over alone, observe the world, and say 'hello' to everyone. All her actions were done at one go. Carefully, you must see that she has begun to look like an adult giant panda during this time. This is because the melanin in her hair follicles will gradually gather from about two weeks after birth. After that, her eyes, ears, shoulder straps and limbs will gradually turn black.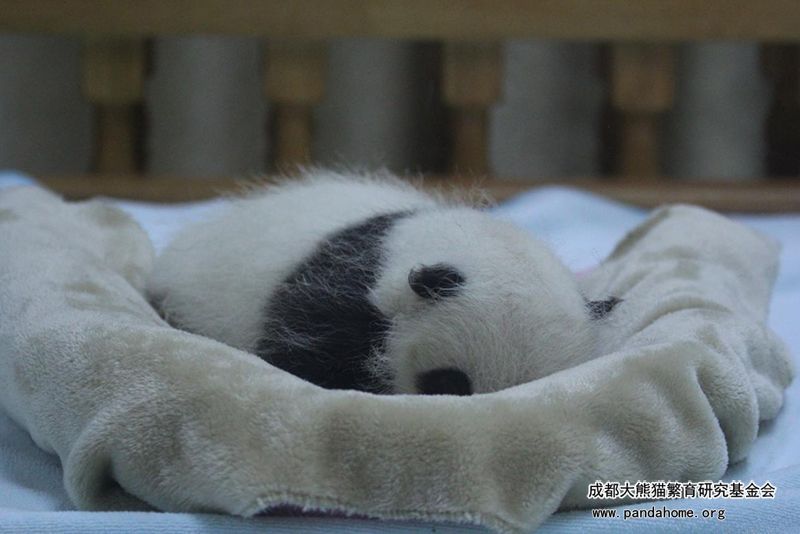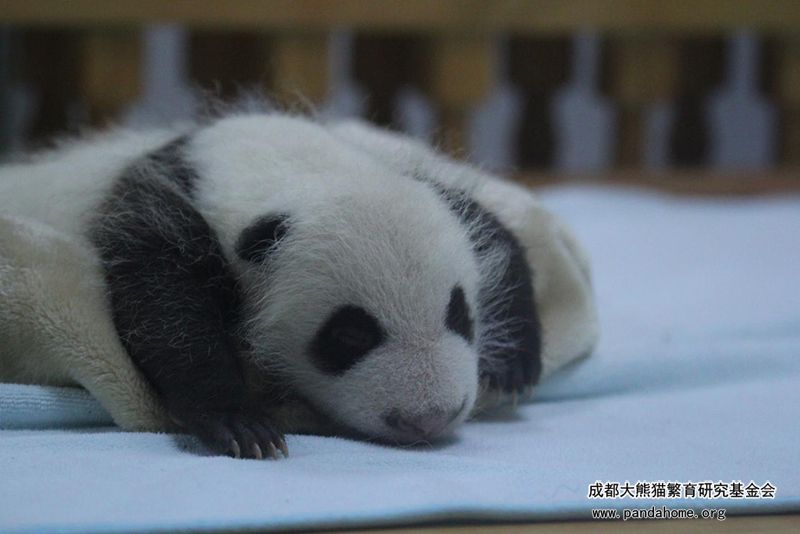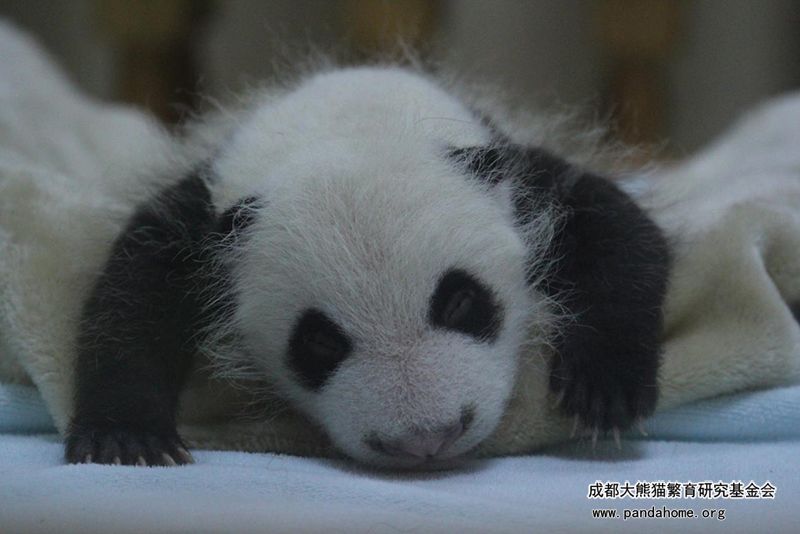 Fuduo tries to explore the further world
The author wishes Fuduo, a little lovely cub with full vitality, to grow up smoothly and safely, and wishes her flower of life is more fragrant!